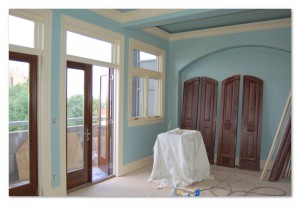 Interior decorating services in South East London are not pretty hard to be found. As a matter of fact there are lots of agencies that can offer you this type of services but the real question that you need to ask yourself is whether all of those services are qualitative or not.
If we have to be honest with you, we should tell you that lots of the people working this type of job think that it is actually pretty easy to paint and decorate interiors. As you know this is not true and if you lack the needed experience you will be experiencing serious problems. This is why we would like to offer you our professional and affordable services. You may not know, but all of our workers have been requested to go through our training schedules and right after being fulfilled they will be let to do a certain job. This is our guarantee for quality and you can be sure that everything will be performed with perfection.
As a matter of fact if you want to take advantage of our special offers we encourage you to give us a call as soon as you can. This will let us help you and give you valuable recommendation on which types of services are going to be suitable depending on your needs.
More than 5000 paints and shades
Quick working process
The paint will dry in less than a couple of hours
Environmentally-friendly and child safe materials
Professional attitude
Those only a couple of our advantages and because of this reason you should be 100% sure that we will deliver everything with perfection. Needless to say, that we will finish the job in less than a couple of days. By the way, as soon as you give us a call we will make you a free quotation and will give you estimate amount of time that we are going to need in order to perform our interior painting.
Don't try to save money from interior painting because in most cases you will suffer failure and the final results will not be as good as you expect. Because of this reason you should trust the best in this business – we. Pick up the phone and call us right away.