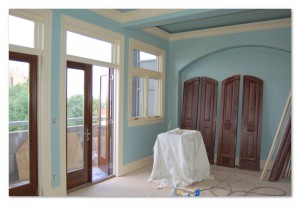 We are painting and decorating experts in West London and you have made a good decision to choose our services instead of the services of our competitors. There are so many things that make us better that will take us even more than a day if we have to count all of those things.
Anyway, what is really important here, is the fact that we are extremely dedicated and we are always giving our best in order to satisfy all of the need of our customers. Even when it comes to the most exquisite tastes you can be sure that we will meet your requirements. It is true that it is a bit hard to find the proper agency that can perform both professional and affordable services in the area of interior, but you can be sure that we don't lack experience. As a matter of fact we have numerous clients and all of them are extremely satisfied with the quality of our job.
Keep in mind that it would be better to contact us a couple of days in advance because often we are pretty busy and because of this reason it would be better to book us earlier. Along with all the usual services we offer, you can be sure that you will find a wide variety of services that are not that easy to be found. If you don't believe us, just take a look at our website – there you will be able to find everything you have been looking for. We promise you that we will fulfill all of the below mentioned things: We will do the job in the perfect and fastest way. Our paints are made of qualitative materials and we choose only the best when it comes to our clients.
Our workers will treat you in a professional and friendly way so even if you want to give advice or recommendation – feel free to do so.
As for the speed of work – we promise you that it will take no more than two days to finish everything.
You will get all those things plus our professional attitude only if you call us and book an appointment. Our team of professional workers will be more than happy to perform their interior painting services at your place as soon as you manage to contact us. We are always ready for business so feel free to pick up the phone and dial our number!