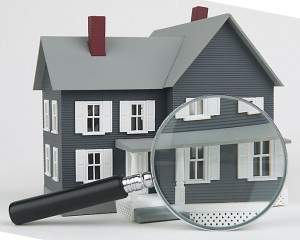 Many companies in London offer property inspection services – some of them work with private customers while others prefer working with commercial clients. If you want to take advantage of a reliable and qualitative property inspection service which is available for commercial and private customers, then you should get in touch with our company.
We've been offering this service in East London for years and our employees have already inspected and assessed hundreds of properties. They've been professionally-trained and we guarantee that they will carefully check every part of the inspected property. They'll start from the foundation and get all the way to the roof – absolutely everything will be checked. We offer the following specific inspections:
Relocation Inspections
Meaningless if you are a seller or a buyer, our relocation inspection will surely be helpful. If you are a buyer, then we are the quickest and most convenient way to have your future purchase checked from top to bottom. If you are a seller, then we can check your place and guarantee that it is a worthy purchase. Our workers work according the highest standards and we are confident that their assessment will show the true condition of the property.
Home Energy Tune-Up Inspections
If you are looking for a way to reduce utility bills, then our energy tune-up inspection is the best choice for you. Our trained and experienced technicians will inspect every part of your home and present you with a detailed report about the energy usage in your home. They'll check insulation, appliance efficiency, room size, efficiency of your heating or cooling system and more. Based on this information, they'll show you how to improve your home in order to reduce the utility bills and to improve its comfort.
Commercial Property Inspections
Let us check the materials and equipment used in your commercial property. We'll provide you with a detailed report about the pros and cons of your installment and give you advice on how to improve it.
Some of the other things which our property inspection service may include are:
Water analysis
Termite inspection
Mold and radon gas testing
Septic testing
Carbon monoxide testing
Lead based paint testing
Reviewing new home construction
Inspecting spa and pool
Inspecting commercial buildings
Inspecting construction plans
Infrared inspections
Home seller's pre-listing inspections
Home buyer's pre-closing inspections
Don't hesitate to contact us if you have any questions regarding our property inspection service.