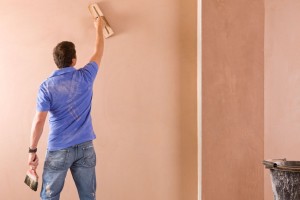 Many companies in London can offer you plastering services, but which one of them can you trust/ Choosing the right company has always been difficult and nowadays it is even harder, because there are hundreds of agencies which claim to offer the most reliable, affordable and qualitative service. If you want your home to be plastered by trained and experienced workers then you should contact our company.
We've been in the business for many years and our plastering service is the favorite choice of hundreds of people. Through the years, we have worked with hundreds of customers and our employees have serviced residential and commercial properties. So far, we have been doing a magnificent job and we've never disappointed a single client. We have built ourselves a flawless reputation and we do our best to maintain it. We guarantee that you won't be disappointed if you take advantage of our professional plastering service.
Providing top quality plastering services isn't easy and we work hard every day in order to improve the quality of all our services. We are constantly researching new plastering techniques and the most modern products available on the market. Keeping up with the latest trends is the key to success and we believe that our company uses the most modern equipment, techniques and products.
Our workers are also a very important part of our company – each one of them has been professionally-trained and most of them have been working for us for years. They are familiar with our requirements and we are confident that they can surpass the expectations of the pickiest clients. We provide our employees with the most modern materials and equipment, so you don't have to supply them with anything.
Our plastering service has changed the appearance of hundreds of homes and offices, so don't hesitate to call us if you want your home's appearance to be modernized and freshened. Don't forget that our high quality plastering services come at a good price and we are the perfect choice for people with a small budget.
Our plastering service can include:
Interior and exterior plastering
Replacing ceilings
Plastering walls and ceilings
Coving
Removing artex
Job corrections
Plastering boarding
Insulating external walls
Sanding
Specialist finishes
If you are interested in our plastering service, then you should contact us on the numbers listed in the 'Contact' page. Our support staff is at your disposal and they will gladly provide you with the information you want.