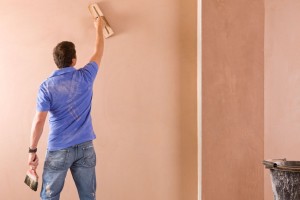 If you are looking for plastering services which will surpass your expectations and won't cost you a small fortune, then you have come to the right place. We are one of the few companies in Greater London which can offer you reliable and qualitative plastering services without charging you a ton of money for them. Our agency has been offering plastering services for many years and during this time we have learned that dedication, reliability and low prices are the key to success. We've successfully implemented these three things in our company and we won't be exaggerating if we say that we offer the most popular plastering service in London.
Annually, our employees service nearly a hundred homes and the best part is that they always manage to meet the requirements of our customers. We've worked on residential and commercial properties and the result has always been the same – positive. All our clients have been satisfied with the results we achieve and we are proud to say that our plastering service is unmatched when it comes to quality and price.
Maintaining our flawless reputation isn't an easy job and we are constantly working in order to do this. Our employees have been carefully chosen from hundreds of candidates and all our workers are professionally-trained before being sent on any assignments. Our workers have flawless past references and a clean police record, so you can have peace of mind while they are working at your home.
We have trained them to use the most modern plastering techniques and we supply them with top of the shelf products and equipment. Of course, we don't charge our clients for the equipment used, so you don't have to worry about hidden fees. We maintain a strong, transparent relationship with all our customers and we believe that this is one of the main reasons for our success.
Through the years we've worked on hundreds of different projects – we've worked on newly built buildings, recently refurbished properties or just homes which needed to be freshened up. Our workers are very reliable and we guarantee that they will treat your home as if it was theirs. Our plastering services are very flexible and can be tailored to suit your budget and needs.
Some of the things we offer are:
Plaster interior/exterior of the building
Plaster ceilings and walls
Replace/repair ceilings
Remove artex
Correction jobs
Plaster boarding
Sanding
Custom finishes
Sanding
Coving