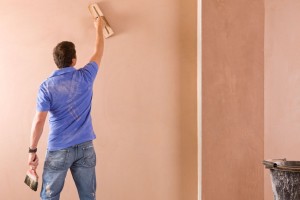 There are many agencies out there offering various services. The real thing here is that people should realize that there are some of those services that need to be performed by professionals and plastering services are exactly one of those services. If you are currently reading this article then we should congratulate you for making the proper decision in the area of plastering.
We are dedicated agency taking care of plastering service for more than 20 years and we are more than proud to say that we know how to take care of our job. It is one thing to be good at what you doing, but it is entirely other to be professional. This is why we have a wide variety of skills and we offer all of them only if you make one simple phone call. As we mentioned earlier our prices are really affordable and compared to the quality we offer, you will not be able to find other agency that can deliver the same quality as we do.
It is true that lots of persons out there prefer to save some money by purchasing cheaper services but at the end they can tell you that the quality was not as good as expected. This is completely normal simply because you can't expect from amateurs to perform good and qualitative services at affordable rates. So instead of wasting your time and trying to find agencies that will fulfill your expectations, why don't you give us a call?
We offer lots of services such as:
Cornice repair
Plaster boarding
Property refurbishment
Dote and dab
Coving
Keep in mind that it would be better to give us a call as soon as you can. In that way you will have the chance to book us for day and time that meet your needs. You can be sure that the people we are going to send at your place will be professionally trained and will have the chance to perform the plastering services in the fastest and most professional way possible.
Don't forget that we will make you a free quotation as soon as you give us a call. Believe it or not but most of the other agencies will try to charge you for this. We believe that our positive reputation is mainly because we know how to treat our clients. This is something pretty important and people like to see that they receive friendly attitude toward them.
So if you are already sure that we are the perfect choice that you can make in the area of plastering service, why don't you give us a call and book us? It will not take you more than a couple of minutes to talk with our office assistants – they will give their best in order to help you and find out what type of services you are in need of. Do the right decision when it comes to plastering services.