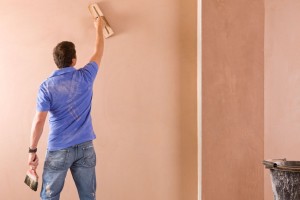 Our plastering services are preferred by lots of people in the area and if you are wondering why is this so, then let us tell you a couple of words that will help you clear your mind. First of all the plastering services are really hard to be accomplished and because of this it is really important to know that you should trust only professional workers.
If you have already made a research on internet then you should probably have noticed that there are literally hundreds of offers when it comes to plastering. The bad news here is that not many of those offers are quite affordable and qualitative. This is why you need to be really careful and you need to choose only the best ones.
Well, we would like to tell you not to look further simply because we are the best in this business. In fact we have proven this so many times that it would be better for you to read one of the numerous positive reviews about our job that can be found on internet. The key to success here hides in the fact that we know how to train our people in the best way possible. This is essential, especially when it comes to plastering services.
We are extremely busy and the key to success is in the fact that we know how important is to offer high quality and low rates. Well, thanks to our positive reputation we would like to tell you that we will deliver those two things at your home as soon as you call us. Along with all of the standard services and procedures we offer a wide variety of not so popular ones so if you give us a call our office workers will be more than happy to explain you everything you need to know about our services.
Don't try to find more affordable and qualitative services than ours simply because you will not be able to do so. Instead of wasting your time why don't you give us a call and make the right decision. We will be more than happy if you manage to give us a call and become one of our many loyal clients. Our agency will be able to send a team as soon as we have available one, so it might be better to call us in advance.