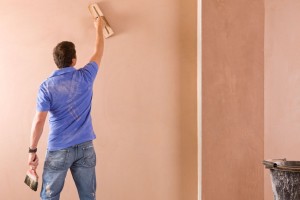 If you are wondering what type of plastering services you should choose, then let us help you with this choice. We are the type of agency you have been looking for because of so many reasons. If you have already taken under consideration the fact that you are looking only for high quality services, then you should know that you have found the best agency in the area of professional services.
First of all we would like to tell you that we take pride in what we do and because of this reason you can be 100% that we will not let you down. Being in this business for more than 15 years means that we know how to take care of our job and due to this fact you should also keep in mind that we are pretty pretentious when it comes to hiring new people.
Before being sent to a certain house all of our workers need to show their job dedication and because of this reason they will have to go through our training schedules. It is pretty important to know that they are not as easy as they look. And once the candidates manage to pass them, this shows us that they are good enough to perform our plastering services. Along all other types of plastering services we would like to tell you that we offer a wide variety of service.
Below you will find only a small amount of what we offer:
Plaster boarding
Dab
Dote
Coving
Those are the services that our clients are most often looking for. If you are interested in anything else, just feel free to pick up the phone and give us a call. In that way you will get the needed information and will be able to know whether we are the persons you have been looking for or not. Keep in mind that lots of people are looking for our services so don't be surprised if you call us and we tell you that we don't have available teams right now.
Instead of this the best you can do is to call us a couple of days in advance. In that way you will have the chance to book us for day and time that suits your needs. And this would definitely be the best that you can do. You can also take a glimpse at the reviews of our customers that can be found on internet. Don't forget to give your feedback right after we are done with our plastering services. This is important for us because we put clients before profits and your support means a lot to us!