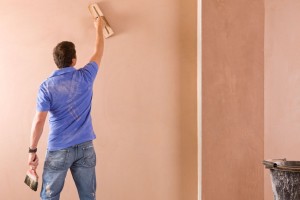 Our plastering services are great and we would like to offer them to you. It is really easy to find other people who can promise you that they will take care of this kind of job but the real question here is whether you are going to be satisfied with the results or no. If you are wondering what the secret is, then let us explain you how those things are done.
First of all we offer a wide variety of services and it would be really great if you know that most of the agencies will not be able to perform them, or, even if they are able to complete some of them, they will charge you additionally or not perform it in the best way possible.
Keep in mind that sometimes our workers are quite busy because there are lots of people who are in need of plastering services and because of this reason we tell to all of our clients to call us a couple of days in advance. Doing this will ensure you the comfort of people working at your place at day and time that meets your needs.
We would like also to mention a few words about our professional workers. We choose them pretty carefully and we would like to guarantee you that you will get only the best services from us. There is no room for hesitation when it comes to plastering services and you can be 100% sure that we are here to help you.
Of course some people think that it would be better to save some money and trust non-professionals who claim that they can take care of the plastering themselves. We believe that our rates are enough affordable.
Plastering services are pretty important nowadays and because of this reason you have to be sure that the people you have hired to them are professionals.
We want to help you and because of this reason below you will find our services:
Cover artexing and artex
Coving
Job corrections and special finishes
Dab and dote
Cornice repair
Plaster boarding
Refurbishments of properties
This is only small part of all the things we offer but since those are the most popular services we believe that you will not make a mistake if you give us a call right away. We encourage you to give us a call now.