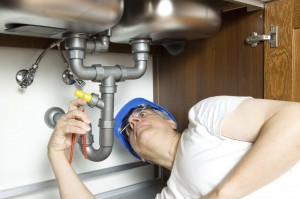 PTMaintenance is a leading provider of plumbing services in East London. Call us to hire professional plumber today. Maintaining the drainage and plumbing services at your home is far from an easy job. This is why you have to be really careful and trust professionals like us.
The worst thing that can happen, in case you are not performing regular checking, is that you might damage inevitably your drainage system which means that you will have to spend a small fortune in case you want to fix everything.
Due to this reason we want to advice you to book our plumbing services in East London and do the best out of the situation. We will perform our thorough inspection and see whether or not we can do something about it. In case we spot any problems we will let you know. We will also tell you the price so you can decide whether or not our rates are affordable.
Being one of the best and most reputable companies in the area of plumbing services in London, we offer not
only quality but affordable services. They are booked by hundreds of people annually and because of this reason it will be a good idea to give us a call a couple of days in advance. Due to this reason we always recommend to our clients to give us a call a couple of days in advance.
In that way you can be more than sure that we will be able to come at your place at day and time that will suffice your expectations. After all it is important for us to do the best in order to meet the needs of our clients.
Every single one of our employees in East London is specially trained and has therefore successfully passed our training schedules.
It is really good to know that the person who is coming to take care of your plumbing is actually
professional and capable of doing so. We are more than confident that your requirements will be met! But
enough with the talk – below you will find a list of activities that our employees will conduct upon booking our services. Just make the best out of the situation and call us!
Inspect and clean sewer and drain
Carry out emergency plumbing services
Service residential, commercial and industrial customers
Repair heaters and furnaces
Inspect and repair gas plumbing
Repair boilers and tankless heaters
Repair sump pumps and heat pumps