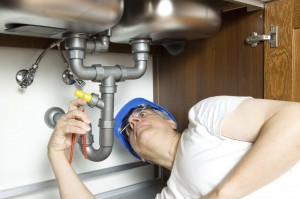 If you need professional plumbing services in North West London call PTMaintenance to book our local plumbers. Finding professional plumbing services is an easy task if you live in London.
However, the large number of agencies that offer such services also has a negative side – it is difficult to
find a service that is actually good and will give you value for money. If you don't want to take any unnecessary risks and allow inexperienced technicians to tamper with your plumbing and drainage installations, then you should get in touch with us and book the best plumbing services in entire London.
Our efficient services, competitive prices and reliable workers make us one of the best choices when it comes to plumbing services, so give us a call if you want to be sure that your plumbing installations are maintained by the best specialists in the branch.
Our plumbing services have been around for several years and during this time we worked with hundreds of private and commercial customers. We guarantee that the plumbers working for us are experienced, trained and qualified, so you can be sure that they will easily take care of any plumbing problems. Our employees specialize in moving, repairing and removing pipes, professional maintenance of plumbing installations, installation of plumbing, drainage, geothermal and gas systems.
We have worked on hundreds of different properties and we learned many things thanks to our rich experience. Our professional advice to you is to make sure that your plumbing installations are working flawlessly and there aren't any issues that may disrupt their efficiency and safety.
The best way to do this is to contact us and hire our professional plumbing team based in NW London – they will visit you at the appointed time and date, and carry out the services which you booked. They can inspect and maintain all types of plumbing installations, and we guarantee that they will find even the smallest issues and resolve them immediately.
We offer the most competitive prices in North West London, so if your budget is low, then we are the best choice for you. Of course, the low price of our services doesn't have an impact on their efficiency, so we assure you that you will take advantage of the most reliable and efficient plumbing solution in London. We can:
Repair heat pumps, tankless heaters, boilers and sump pumps
Repair gas plumbing installations
Repair heaters and furnaces
Repair industrial plumbing
Repair all types of plumbing installations
Inspect, clean and maintain plumbing and drainage installations