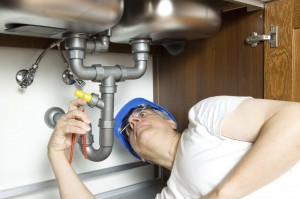 Plumbing services in South East London for your house or office provided by experienced plumbers. Most of the companies in London, that are offering plumbing services know how to do the things right, but how many of them can actually complete the task in the best way possible?
Well, we will answer to this question and tell that the answer is almost zero. Yes, you have read right.
In case you want to do the best out of the situation, you will have to call us and book our affordable and at the same time.
During all those years in which we have been in the plumbing business in South East London, we are really proud to say that we have completed thousands of jobs and our customers are always happy. If you want to become part of our family, then we would like to offer you our services. It is definitely the most unique in London simply because we can take care of every single plumbing-related aspect in London. Every single one of our employees have the needed qualifications to meet your needs and this is why we are always confident in everything we are promising.
However, there is one more thing that you need to know about our services – you can tailor them in a way that
can meet your budget.
According to many specialists and people who are closely related to plumbing in SE London, it is recommended to have your
drainage installations and plumbing at least once per year. Doing this will not only give you a piece of mind but you can be more than sure that future problems will not occur soon. Our professional plumbers can repair and maintain any kinds of drainage so it doesn't matter what kind of problem you have. The only thing you will have to do is to pick up the phone and give us a call.
Speaking of our employees, you need to know that every single one of them has successfully passed our training schedule. And if there is something you have to know about it, it is it's far away from easy. This is why as soon as a person completes is, we are more than sure that he is good for getting his first serious assignment. Below you will find a list of some of the repairs we are performing.
Repairs of sump pumps
Repairs of heat pumps
Repairs of tankless heaters
Repairs of boilers
Repairs of gas plumbing
Repairs of industrial plumbing
Repairs of furnaces and heaters
Inspecting, cleaning and repairing drainage and plumbing installations
Qualitative commercial and industrial plumbing services