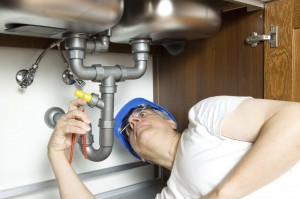 Professional plumbing services in South West London provided by experienced plumbers from PTMaintenance. There is no chance for you to know whether or not you are in need of plumbing services. This is why we want to tell you something – it is highly recommended for you to know that we are the type of agency that is offering highly qualitative plumbing services that are really affordable.
It is always better to know that you can count on us – we are professionals and during all those years we have managed to complete lots of jobs.
Our company in SW London is truly reputable and there are lots of reasons for this. For starters, we should say that the plumbing business is highly developed in London and because of this reason you have to be truly careful when the time to choose the proper type of agency comes.
However, we do believe that our services in the area of plumbing will not only meet your needs but exceed them. In case you are interested in our offer, then you might want to get in touch with us – we will willingly answer to all your questions.
Sooner or later, the plumbing in your home will break. This is why you have to take the necessary measures
because otherwise you will have to spend a small fortune in case you want to repair it. The reason because of
which we decided to take part in this business is because we are the current number one in plumbing and you
can rest assured that all of your needs will be seamlessly met.
The most modern materials and equipment will be provided to our workers from South West London by us, and you will not be requested to pay for them additionally.
It is no secret to anyone that we did our best in order to create the most convenient plumbing services in the whole London area.
This is why we offer a wide range of services including same-day services (no additionally taxable) and customizing services in a way you want – this is why you can be more than sure that you can tailor our service in the best way so that we can fit into your budget and needs.
Cleaning sewers and drains
Emergency plumbing services available 24/7
Plumbing services available for commercial clients
Furnace and heater repair
Industrial plumbing
Gas plumbing
Repairing boilers
Repairing tankless heaters
Repairing heat pumps
Repairing sump pumpscv