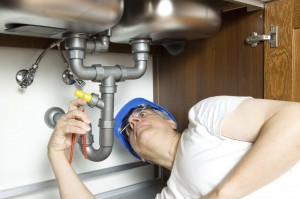 Regular and emergency plumbing services in Hanwell, W7 London provided by PT Maintenance. Hire our local plumbing, gas and heating services in Hanwell.
Our plumbers in Hanwell, W7 London can offer you professional plumbing services at the most competitive rates in your local area. We operate an experienced plumbing company and know how to handle all kind of sudden pipe breakages, cracks or other plumbing issues that you may face.
Our plumbing teams can offer you boiler replacements, plumbing repairs, valve fittings, boiler repair, basic and advanced installation works, bath fittings.
Plumbing Prices Hanwell
Monday/Friday 7am -7pm: £70
Monday/Friday 7am -12am: £100
Saturday 7am – 6 pm: £100
cSunday 7am – 6 pm: £100
The work is performed by our experienced plumbers, engineers, and technicians. They are well trained and also gas safe registered. We manage a team of 10 local emergency plumbers in Hanwell who deals also with leaks through ceilings, burst pipes, leaking radiators, central heating problems. Call our customer support care in order to receive more information about our 24 hr emergency plumber service.
Gas Safe Accredited Engineers Hanwell
Hiring a licensed plumbing company guarantees that the plumber or heating engineer who comes to your home is reputable and qualified to do the work to the highest of standards. PT Maintenance has a solid business strategy which has made us one of the most successful plumbing and property maintenance company in West London.
Our plumbing agency in Hanwell have grown to become a local leader of plumbing and heating services in the area of West London. We provide our services to domestic and business customers.
Plumbing Services Hanwell
Drains & blockages solutions
Emergency plumbing service
Replacement of boiler
Hot water issues
Heating and boiler repairs
Taps repair and replacement
Toilets and Water leaks
About Hanwell
The town of Hanwell is situated in west London's Borough of Ealing, between Southall and Ealing. The Uxbridge Road was turnpike between Tyburn and Uxbridge in 1714. The revenue collected from such tolls helped in forming a graveled road. Such constant movement along the road helped in the formation of coaching inns through Hanwell's parish.
Historically famous inns such as "The Viaduct", "Duke of Wellington", "Duke of York", "Kings Arms" etc. were built along this road. The introduction of trams back in 1901 caused the population of the village to expand and grow in a faster rate than usual. The tram company strengthened the Hanwell Bridge and a route was introduced on 26th of May, 1906 between Brentford and Hanwell.
Boston Manor, Ealing Broadway, Perivale forms the nearest tube stations in the district, where as Hanwell, Drayton Green and Castle Bar Park are the important railway stations here.
Interesting places in the district that promotes tourism in the district include St. Mary's Church, St. Thomas the Apostle, St. Mellitus Church, the Wharncliffe Viaduct, Central London District School, Elthorne Park, Hanwell Clock Tower etc. The Hanwell Carnival is quite popular in the district and draws crowd from all over. To raise money for the Ealing Hospital, the event was founded back in 1898. Gradually it has become the second- biggest carnival in London.
Also coming to the foray is the Annual Easter beer festival which is held at the Fox Club. In popular culture, Hanwell is mentioned and several of its location has been used in several TV Shows and feature films such as "Bridget Jones's Diary", "Extras", "Brush Strokes" etc.