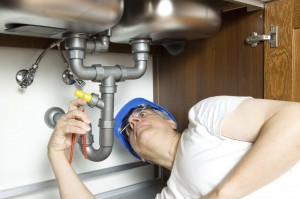 PTMaintenance can offer you first quality plumbing services in West London provided by experienced plumbers.
There isn't a homeowner that can resolve all problems in his house – some are good with electricity, while others are very good when it comes to plumbing and third ones are familiar with refurbishment and building.
This is why it is always a good idea to have your own list of contractors that can provide you with the services you need. If you are one of the many homeowners who still don't have a reliable plumbing services provider, then why don't you take a look at what we have to offer?
We are an experienced agency that offers a wide range of services for your home – plumbing, electrical services, refurbishment, building, roofing, etc. One of our most busy departments is the plumbing one, and annually our plumbing services are booked by hundreds of people. Our plumbing services in West London include moving, repairing and removing pipes, installation of professional plumbing and drainage systems and even installation of geothermal systems.
Few homeowners are familiar with the condition of the plumbing and drainage system in their own home. This is why most plumbing problems are noticed when something bad happens.
Thanks to our plumbing services, you have your entire home's plumbing and drainage installations checked and maintained on a regular basis. We'll make sure that the systems work flawlessly and there is no danger of malfunction.
Our plumbers based in West London are the best in London, because of their convenience for the client,
affordability and efficiency. Our competitive prices made us the favorite choice of hundreds of London residents and we are proud to say that despite our low prices, we never disappoint our customers. We employ a team of trained, experienced and licensed plumbers who are checked and fully insured. Some of the most popular plumbing services we offer are:
Inspect and clean drains and sewers
Same-day plumbing services (we are available 24/7)
Professional plumbing solution for office buildings
Repairing heaters and furnaces
Industrial plumbing
Gas plumbing
Repairing heat pumps, sump pumps, boilers and tankless heaters
It is highly advised to book professional plumbing services at least 1-2 times a year in order to have the installations in your home inspected. It is better to find plumbing problems and resolve them before they developed, because in many cases, a small issue may lead to huge problems in a couple of months. Give us a call if you need more information about our company and the professional plumbing services we offer.