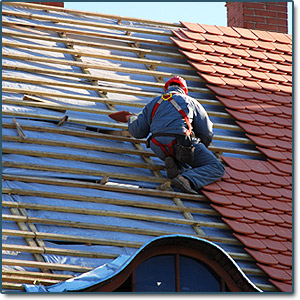 If you want to take advantage of the best roofing services in North West London, then all you need to do is to pick up the phone and give us a call.
Of course if you make a thorough research you will see that there are tens of different agencies that can offer you the same roofing services like ours but there is one big difference that hasn't been mentioned in their ads – they do not have experience. Unlike them, we have been in this business long enough to know what clients want.
Thanks to the valuable experience, gained with years, we are more than happy to say that we will do our best in order to meet your needs. There is no room for hesitation when it comes to roofing services in North West London.
As a matter of fact we are pretty sure that once we perform our actions at your house, you will always start booking our roofers in North West London when need them.
We have been able to install many roofs annually and this gives us enough confidence to believe that your project will be another successful one in our portfolio. We have numerous professional employees who have been specialized in different kind of roofing jobs – this is why it will be no problem to meet your needs at any time. We offer one of the most flexible working services in the whole area, and you can tailor them depending on your needs, expectations and budget.
Our roof maintenance and inspection can be booked on monthly basis – in that way you will always have your roof in perfect condition.
Our workers will be provided with the tools and equipment they need. We carry out our services costly and efficiently.
efficiently.

Keeping your home in a perfect condition is a responsibility of yours, so make sure you take care of that. One of the most important things that you don't have to forget is to perform regular checks on your roof – for such purposes it might not be a bad idea to give us a call. Read the list of some of our procedures and you will know what we offer.
We offer our clients in North West London:
Professional roof repairs – planned or urgent
Replacing roofs
Choosing and installing/building new roofs
Replacing roof lightingInstalling bargeboards and fascia boards
Installing gutters and downpipes made of cast iron or Upvc