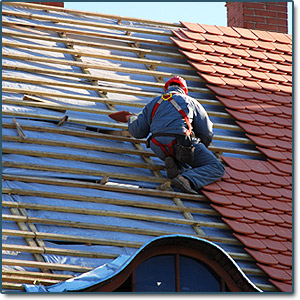 Roofing services in South West London provided by professional roofers. Call PT Maintenance for a quote. If you are a resident of London and you are looking for professional roofing services, then you've come to the right place.
Although there are many agencies that offer such services, we assure you that no other company can match the quality, reliability and price of our roofing service.
So instead of spending several days searching for review of different roofing solutions, you can give us a call and we guarantee that our workers will do their best to meet your expectations and deliver the results you require. We've been in the roofing business in South West London since 1997, and through the years we worked with hundreds of different customers. So far, we never received complaints from our clients, and we do our best to maintain our flawless reputation, so we guarantee that you won't be disappointed.
So many people prefer our roofing services in South West London, because:
We work according the highest standards and our workers are familiar with the most recent roofing
technologies and types.
We only use top quality materials, and we guarantee that our roofs will last for many years. Thanks to our experience, we are capable of installing all types of roofs in a short amount of time.
We employ the best roofing specialists in London. Each one of our workers was properly trained and we personally checked their references before hiring them for this job. We guarantee that they are the best of the best.
Our roof inspection services are the best in London, because of their affordability, convenience and
reliability.
We have proven that we are the best when it comes to repairing roofs and our mobile team is always ready to fix the roof of our clients.
We supply our employees with modern equipment and qualitative materials
Annually we work with hundreds of property owners from South West London and the schedule of our workers is pretty busy, but this isn't a problem, because thanks to the dedication and flexible work hours of our employees, you can count on us at any time. We work on holidays and we can easily visit you at a time convenient for you.
We offer a wide range of roofing services, including:
Regular roof inspections and repairs
Planned roof repairs
Emergency roof repairs
Replacing roofs
Building roofs
Loft insulation
Loft conversion
Replacing roof lights
Installing gutter, fascias and bargeboards