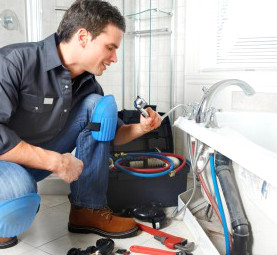 If you search for the best bathroom fitting services in Balham SW12 you can count on our respected and experienced company without any hesitation. Bathrooms are among those rooms in a given home that need to be paid more special attention.
If you are planning to renovate yours, we highly recommend that this is done by professional craftsmen. And why not choose our employees. They are particularly experienced in bathroom fitting among many other services. And what is more, quality of service is extremely important to them, so you need to be sure that you will be provided with a nice and extremely functional bathroom.
Call us now! We operate daily and we deliver our bathroom fitting in all areas of London and more particularly in Balham SW12.

Get a Free Quote Now!
Our Superb Bathroom Fitting Balham SW12
Our employees are all accustomed to paying special attention to every single detail, especially when it comes to bathroom fitting. That is, they will be more than happy to take care of absolutely everything from planning the new look of the room to purchasing and installing the furniture, sinks, showers, tubs, etc. And they will do it carefully, so as not to inflict any damage on the tiles, or the plumbing, or anything else. If, on the other hand, you have already bought everything needed and you only need someone to fit you acquisitions – you can always rely on us for this, too.
Generally speaking, our bathroom fitting includes the following operations:
Planning the design of the room – our designers will take into consideration each and every of your requirements and will do their best to create an efficient and appealing bathroom for you and your loved ones
Installation of bathtub – tubs need to be chosen particularly carefully for they are, in a certain way, essential to the overall design and, what is more, they need to be comfortable and functional enough
Installation of taps – here it is most important that those are compatible with the water system in your area
Installation of basins – they need to be easily reached by all members of a household and, of course, they need to match the other items
Installation of toilets – similarly to tubs, toilets also need to be chosen more cautiously; their design should facilitate their cleaning; what is more, modern flushing systems are extremely water-efficient
Installation of showers – there is a wide variety of those on the market and you will be kindly assisted to choose the one that best suits your needs
Bathroom furniture fitting – yes, our professionals will also make sure that all pieces of furniture are properly selected and installed
We guarantee that our employees will arrive at your home fully equipped and ready to fit for you the bathroom of your dreams – beautiful and functional enough to suit the needs of even the biggest families.
Contact us for more information and in order to book our bathroom fitting. We operate daily and we cover all areas in London and more specifically Balham SW12.