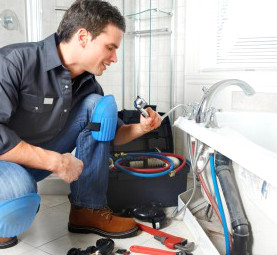 If you search for the best bathroom fitting services in Fulham SW6 you can count on our respected and experienced company without any hesitation. Are you looking for professional fitters in Fulham SW6? If you want to replace some bathroom units with new ones, use our help. Here at our company we're occupied with bathroom fitting. We have done that for many years and can assure you we know what we're doing.
Our fitters are qualified, professional and trustworthy. All our services are timely and high-quality. We have the relevant knowledge. The latter produces excellent results on every occasion, especially when combined with the experience and skills of our technicians. If you want to order our bathroom fitting services, please get in touch with us. We work Mondays through Sundays in Fulham SW6 and will be pleased to help you revive your bathroom. Make an appointment today.

Get a Free Quote Now!
High-quality Bathroom Fitting Fulham SW6
Our company is well-known for its professionalism and high quality of bathroom fitting services. We're very responsible and trustworthy. Our fitters are experienced and creative. They have done this for a long time and can ensure secure bathroom fitting with long-lasting results.
The process of bathroom fitting includes:
Design of a new bathroom
Removal of old bathroom units (if necessary)
Assembly of sinks and basins
Installation of tubs or shower cabins and toilet
Fitting of cabinets, mirrors, etc.
Change of taps
Final adjustments
Our teams consist of fitters and designers. The latter are responsible for conceiving bathroom design ideas. They are the ones that will draw up a plan for your bathroom, which will include every unit and item you want included.
Our Prices
Our prices vary according to the things you want done. For example, there is a difference between replacing some bathroom units and re-designing the whole room. The latter is more expensive than the previously mentioned, because it requires more work to be done in the bathroom, including mounting sinks and other units in different places.
Therefore, our pricing is very individual. We will be able to tell you how much your bathroom fitting service will cost once we decide what to do about it, schedule relevant plans and discuss all additional work to be done.
Our company serves Fulham SW6. We will be very happy to create a new bathroom for you, which will be a wonderful addition to your house. We guarantee we're worthwhile. You'll be convinced that we are trustworthy, once you try our service. We guarantee you'll be satisfied with the results. Give us a try.