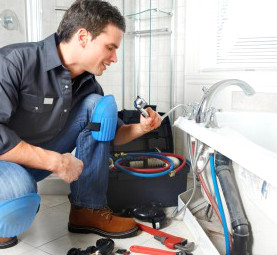 Renovating a bathroom is a complicated and messy process which can take days and even weeks. Doing everything alone is not the best option when you can hire specialists and save yourself the unnecessary complications. We are leading professionals in Hanwell who are well familiar with all bathroom fitting procedures.
Having been one of the best in this industry for years, our agency employs the most qualified fitters in Hanwell, W7 and even in the entire city of London. Part of our bathroom fitting services includes installation of shower heads, various kinds of taps, sinks and many other devices. All of them can be performed in exchange for an extremely reasonable price.
Bathroom Fitting Services in Hanwell
Our agency can provide you with many things, including:
Brand new bathroom in which you will feel more comfortable;
A room in which every single device will be installed ideally;
A bathroom which won't need any repairing any time soon;
Professional bathroom fitting services with very competitive rates
Get a Free Quote Now!
Find Our Bathroom Fitting Services Also Here:
Bathroom Fitting Kensington
Bathroom Fitting Maida Vale
Bathroom Fitting Notting Hill
Bathroom Fitting Shepherd's Bush
Bathroom Fitting Gunnersbury
Bathroom Fitting Marylebone
You can choose from the wide range of professional bathroom fitting services which we offer and finally have the room which you wanted. The price rates are reasonable and they also include the instruments which will be needed for the completion of the procedures. The best way to get in touch with our employees is to call them over the phone.
Bathroom Fitters Hanwell, W7 from PTMaintenance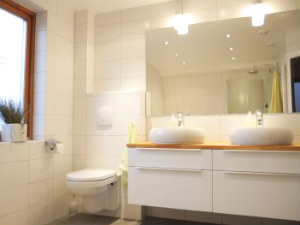 The improvements in your bathroom will be done perfectly by our competent fitters in Hanwell, W7. They are skilful enough to fix the problems and to renovate this room from your real estate property and to install everything necessary very fast, from the sink and the mirrors, to the taps of your shower and the toilet. You can learn more details about each individual procedure which we perform and the techniques and instruments which our fitters use.
This kind of specific information can be received very easily in the main office of our thriving professional agency. The employees of our company who are always in there will provide you with the necessary consultation and will reserve a particular bathroom fitting service for the time and date which you prefer. Don't be afraid to share your requirements with our friendly specialists. They will understand for sure and will do everything they can to help you get the bathroom you've always desired. Pay a visit to our professional fitters at the office.