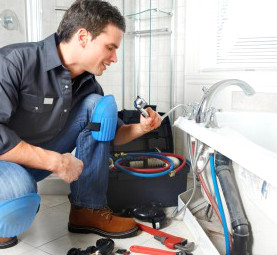 If you search for the best bathroom fitting services in Raynes Park SW20 you can count on our respected and experienced company without any hesitation. You can use our bathroom fitting services, which will help you create the bathroom style you want and implement it accordingly. Our interior designers will talk to you to get to know your requirements and ideas to design the bathroom you want.
Our bathroom fitters will do the necessary installations, including electrical, plumbing, plastering, tiling and decorating work. You will have your old bathroom remodelled and improved if you prefer, or have a brand new bathroom unit fitted in your home. Use our reliable bathroom fitting services, provided for all residents of Raynes Park SW20, any time you need them. They are inexpensive and done by real professionals.

Get a Free Quote Now!
Superb Bathroom Fitting Services Raynes Park SW20
If you need to have your bathroom modernized and made more functional or create a brand new bathroom, which will serve your needs and look impressively, use our superb bathroom fitting services. They are done by professional fitters and interior designers. After talking to you and understanding your needs and ideas of the bathroom you have planned, our designers will create you a quotation of your bathroom project for you to review. If you approve it, we can start implementing it in the time, which is more suitable for you.
Our bathroom fitting services can offer you:
Creating of bathroom design by customer's choice: more traditional or contemporary
Removing of unwanted old bathroom fixtures and appliances
Replacing of old and fitting of new bathroom sinks, taps, bathtubs, showers, tiles, mirrors, lighting fixtures and light bulbs
Plumbing, electrical, plastering, tiling, carpentry and decorating work in your bathroom
Affordable services, provided seven days in the week
Use our superb bathroom fitting services to improve and modernize your old bathroom or create a completely new bathroom. It will be designed and installed by qualified, trustworthy and experienced bathroom interior designers and fitters. They can create the bathroom style you want, supply you with the necessary appliances, fixtures and tiles and have them fitted and applied properly and in the preferred time. We offer professionally done plastering, decorating, carpentry work, plumbing and electrical installations, if necessary.
The customer will be free to choose the key elements in his bathroom, the materials used and the design and arranging of the appliances. Our design specialists can offer you professional advices and help you make the best decision for your bathroom. Use our excellent bathroom fitting services, provided in Raynes Park SW20. They will design and create the bathroom you want.