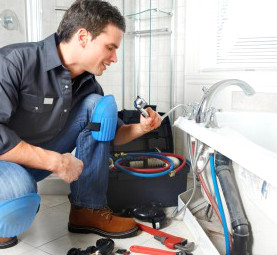 If you search for the best bathroom fitting services in Soho W1 you can count on our respected and experienced company without any hesitation. Does your bathroom need rejuvenation? If so, you need to hire professional fitters to get the job done. In London and especially in Soho W1, there is no other company that provides better bathroom fitting services than ours.
We're experienced, dedicated, insured and knowledgeable. Our skills and qualities are numerous, we've already done loads of projects and we can help you with numerous bathroom installations any day of the week. We have a wonderful staff that can answer all your questions regarding our competences and the things we do. Be sure to get in touch with us.

Get a Free Quote Now!
Inexpensive Bathroom Fitting Soho W1
We provide excellent bathroom fitting services that will appeal to you. At the same time, they will not be too costly for you. Just to give you an idea of what the price involves, it is determined by the size of the work. Meaning, it depends on how many things we're going to install, how big the bathroom and the like.
What does bathroom fitting involve? Take a close look at the process:
Selection of units
Preparation of room and making sure everything is okay
Installation of toilet and bathtub
Fitting of sinks
Mirror placement
Installation of showers
Checking if work is done properly
Over the years, as a bathroom gets older, its surfaces lose their shine, there may be cracks in the tiles and mould and mildew might grow on the walls. And as the fittings wear out through continued use, your bathroom slowly loses its appeal. If you've already had enough of dirt and normal wear and tear, it's time you did something. Our company can help you breathe new life into your bathroom by fitting new toilet, bathtub, shower, sinks and other units. We'll install every device in the right place so that you can enjoy your bathroom for many years to come.
We have already completed a great deal of projects and we have the necessary experience to tackle your bathroom. In addition, we will not only help you with the installation of all units, but we can also consult you on the design of your bathroom.
Here in Soho W1, we can help you transform your bathroom into a modern and safe place. All the best results will be yielded. We guarantee that the work will be done with precision and attention to detail. Make sure you book our service so you can create a wonderful bathroom for your home.