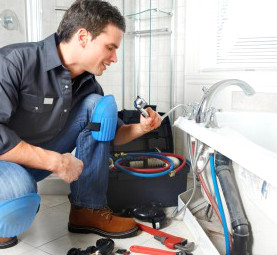 We work for you every day of the week in Woolwich and we take pride in having teams of dedicated and skilled fitters who can be on your address in a short notice. Entrust them and they can make your bathroom look really stylish at a cost effective price. Call now and request a free in-home consultation.
If you hire inexperienced people to do the bathroom fitting, you might be disappointed with the results. If you want to enjoy your new facilities for a long time, you'd better hire us because we use only durable, high quality materials.
Bathroom Fitting Services in Woolwich
What's more, we will take care of every component of the bathroom fitting project:
Plumbing services
Electrical installations
Tiling
Plastering
Sink, bathtub, shower installation
Furniture and bathroom accessories installation
Get a Free Quote Now!
Find Our Bathroom Fitting Services Also Here:
Bathroom Fitting Anerley
Bathroom Fitting Dulwich
Bathroom Fitting Sydenham
Bathroom Fitting Thamesmead
Bathroom Fitting Kidbrooke
Bathroom Fitting Ladywell
If you live in Woolwich SE18 you have already met the only requirement for booking with us and you have to expect us really soon. Before the start of the bathroom fitting project we will visit you at your home and inform you what kind of material you will need. You will also be told how many days the project will take. If you are not sure about the design, you can choose one from our catalogue. We have many completed bathroom fitting projects in Woolwich SE18 and all the other areas of Greater London.
Bathroom Fitters Woolwich SE18 from PTMaintenance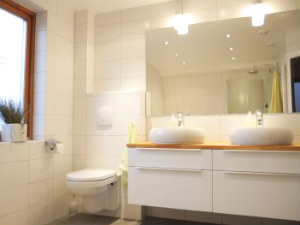 We will inform you about every stage of the project and it will be finished no later than the day we agreed on. If your plumbing system is old, we recommend you to have it changed because it can cause you a lot of troubles and spoil the appearance of your stylish, renovated bathroom. Our fitters will do the tiling, the will install electrical appliances such as a boiler, a washing machine. Sink, toilet, bathtub and accessories will be installed too. All these come at a cost effective price and we advise you to call now and make a booking.
Every customer has their own idea for design but if you are not sure what you want, look at our catalogue where you can find hundreds of design ideas.
We cover the area of Woolwich every day. Call an operator and tell them when you want our technician to come for a consultation.