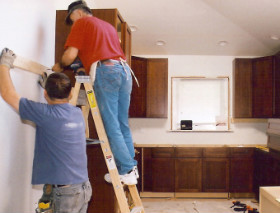 PTMaintenance provides kitchen fitting services in Barnsbury, N7. Our experienced kitchen fitters will take care of every detail during the installation of your new kitchen.
Several things need to be taken into consideration when installing furniture and appliances in a given kitchen. In the first place, they should match in style. They will also need to be fitted carefully, for most of them are extremely delicate and fragile. Not to mention that serious damage might be inflicted upon plumbing, tiles, walls, etc.
Kitchen Fitting Services in Barnsbury
If you book with us, we guarantee that:
Only the most sophisticated experts in the field will take care of your new kitchen furniture and appliances
They will follow all safety requirements
They have experience with all kinds of brands
We will provide you with as many of our employees as you might need
Our prices are the lowest possible you will be offered anywhere in Barnsbury
Get a Free Quote Now!
If you have already bought your new kitchen acquisitions, our fitters will be more than glad to install them. If, however, you feel you are not experienced to take care of this by yourself – do not worry, for our employees are always keen to help. Firstly, they will create the most functional design that best corresponds to your taste. And then they will implement it quickly and flawlessly. Our teams of experts will also help you in your choice of appliances and pieces of furniture.
Professional Kitchen Fitters in Barnsbury N7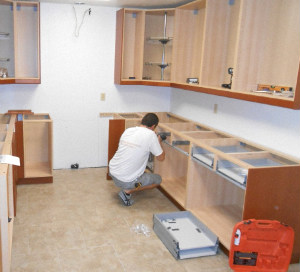 Choose us and we will reward you with the kitchen of your dreams, in return. Attentiveness, kind attitude, high-quality materials and tools – these are only several of our many positive qualities. And the fact that so many people have opted for our kitchen fitting service speaks volumes about our excellence.
Contact us for full account on our kitchen fitting and feel free to book with as for a day that you want. As we have already stated, we accept appointments for addresses in Barnsbury N7 and all other areas within the territory of London.
Is cooking your element? Then you most probably love spending hours in your kitchen. And if you are planning to refurbish that important room in your home, then you will most probably need a professional hand. It is our very own duty to inform you that our experts will be more than glad to help you by installing all the new pieces of furniture and appliances you have purchased. They will deliver our kitchen fitting service on a day you find most convenient and no matter where in Barnsbury N7 or the rest of London you are located. Call us for more information.