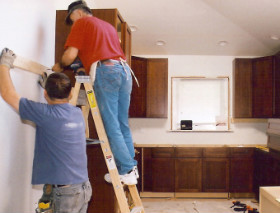 PTMaintenance provides kitchen fitting services in Holloway, N7. Our experienced kitchen fitters will take care of every detail during the installation of your new kitchen.
If you need professional kitchen fitting services, the truth is that you won't be able to find better and more affordable ones than ours. Our agency is not only a leading but also one of the best providers of reliable kitchen fitting procedures for residential real estate properties situated in Holloway, N7 or the nearby districts. We are not just an agency which performs such procedures but also a company which cares about the comfort and safety of your family and wants to give you the best kitchen. You can have professionally assembled and installed furniture, appliances, sink, cabinetry and many other things but you have to call our operators first and book a service with us.
Kitchen Fitting Services in Holloway
We can provide you with:
Kitchen fitting services which have very competitive prices;
A well-mannered team of specialists who will attend to your every need;
Perfectly arranged kitchen where everything is installed properly;
The opportunity to always have a reliable professional company to maintain your home
Get a Free Quote Now!
Professional Kitchen Fitters in Holloway N7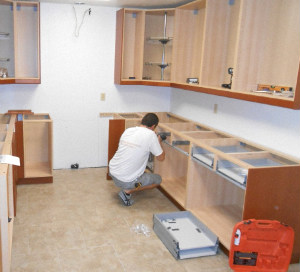 Our professional kitchen fitting services are truly the best in Holloway, N7 and this can be confirmed by all our previous clients. We keep their testimonials in our office and we will gladly show them to you, if you like. There you will find that except dependable, we are also very competent at all matters regarding the arranging of a kitchen. The experts who work in our professional company can perform assembling and installation of different appliances, worktops, cabinetry and many other things. They have the necessary instruments and the knowledge to give you the kitchen which you always wanted.
You can believe in our hard-working team because we only want the best for all our clients. We know we can give you the best of our professional kitchen fitting service in the form of a nice kitchen, which you will be able to use without any problems. You won't have to worry about your safety or about the safety of your other family members, and if there is any kind of problem, you can always call us. Even on a holiday or during the weekends, our technicians will be able to come and help you. Pick up your phone and make a quick call to the main office of our professional agency in Holloway. This way we can give you more information about our kitchen fitting services and inform you about our latest promotions.