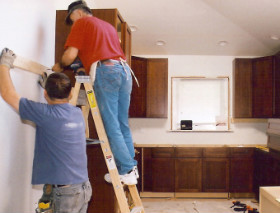 PTMaintenance provides kitchen fitting services in Hornsey, N8. Our experienced kitchen fitters will take care of every detail during the installation of your new kitchen.
If you want to build a new kitchen and you want to make it beautiful, use our kitchen fitting services. Our company is an expert at kitchen fitting, we provide the best fitting and installation for any kitchen at affordable prices. We install worktops, appliances, cabinetry and drawers, sinks and other fixtures at days convenient for you. We promise to turn your kitchen into a useful room with a modern look. We're based in Hornsey N8 and we would love to give you a hand with the kitchen fitting. Our service is available seven days a week and we can be reached by phone 24 hours a day. It's best to get in touch with us.
Kitchen Fitting Services in Hornsey
Whether you only want to replace your sink or you need to revive the whole room, our professional kitchen fitting service will help you get the results you aspire to. We work from dusk till dawn to make your home better and to attend to your individual needs. The process of kitchen fitting can be narrowed down to the following steps:
Consultation;
Providing of kitchen units;
Installation of kitchen units;
Additional adjustments;
Inspection
Get a Free Quote Now!
Professional Kitchen Fitters in Hornsey N8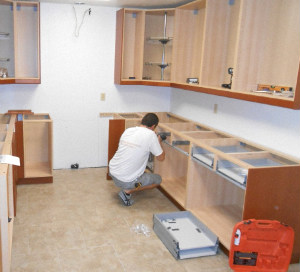 We currently work within Hornsey N8, so keep this in mind. We'll come and get the job done on the agreed date. First, we need to have a discussion with you to determine what you want to be done in your kitchen, for example, what furnishings you want installed and where. This will help us draw an individual plan in correspondence with your requirements and requests. After that we'll make sure we have every unit you need to be installed. The materials will be provided to your home and mounted by our experts. You can monitor the process to ensure everything is placed where you want it to be.
The price of our kitchen fitting service is very individual and it generally depends on whether you're only re-modelling your kitchen or you're creating a brand-new kitchen where no units have previously been installed.
Our workers in Hornsey are both creative and skilled. They have relevant experience in this sector and will get the job done the right way. We promise to yield the desired results no matter how difficult it may be. If you seem to take interest in our service, don't forget to give us a call so that we come prepared.