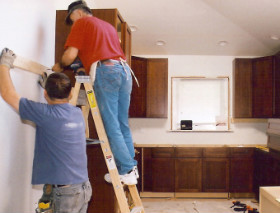 PTMaintenance provides kitchen fitting services in Islington, N1. Our experienced kitchen fitters will take care of every detail during the installation of your new kitchen.
Are you planning to re-model your kitchen? Or are you going to move into a newly-built house? If you need kitchen fitting services in Islington N1, we suggest you take a look at our company. What we have is professional and dependable kitchen fitting services at reasonable prices. We can install cabinetry, sinks, counters and other kitchen devices and furniture, relieving the stress and hassle a great deal. We can be contacted 24 hours a day, whether via e-mail or by phone, the choice is all yours. We believe we can help you. Give us a try now.
Kitchen Fitting Services in Islington
What we offer is:
Complete installation
Minimal disruption
Speedy service
High-quality workmanship
Get a Free Quote Now!
We make sure our kitchen fitting service is high-quality so that you can enjoy your devices and furnishings longer without experiencing any problems. Our team consist of hard-working, devoted and skilled fitters who have a significant experience in this business. This kind of job must be done by professionals in order for it to work. So always make sure you entrust the task to our skilled workers. You will not regret it.

Professional Kitchen Fitters in Islington N1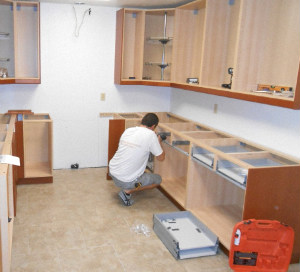 Most of the time, kitchen fitting is done in new-built residences, which means there may be no plumbing. You need to make sure all plumbing is installed before we can proceed to installing a kitchen in Islington N1. Otherwise, you may have difficulty installing extra sinks in the future. In the case of kitchen re-modelling, it is wise to inspect existing plumbing first.
The work is done on the agreed date. Whether one day will be enough to complete the task, it depends on how big the premises are and how many furnishings and devices will have to be installed.
We come prepared with a full set of tools and all sorts of supplies necessary to fit a kitchen. We specialise in kitchen installation and we have the relevant knowledge and skills. You can be sure the job will be done professionally.
Our company is recognised and well-known in London. Many residents of Islington N1 count on us when it comes to kitchen fitting. We urge you to give us a try. If you're willing to use our service, it's best to give us a call so that we can discuss the matter. We'll be waiting for you, don't leave us hanging. Dial this number straight away.