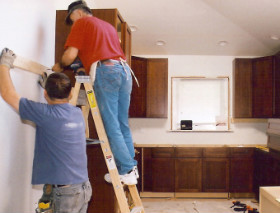 PTMaintenance provides kitchen fitting services in Maida Vale, W9. Our experienced kitchen fitters will take care of every detail during the installation of your new kitchen.
If the time has come and you have decided to change the look of your old kitchen, then you are probably in front of a dilemma. Will you be able to do everything on your own, or do you have to hire professional to take care of everything? Well, the right answer in this situation is probably the one in which you will have to hire people who know how to make things right. We are telling you all this, simply because we are the best in the business and over the years we have seen many people trying to save some money and doing the kitchen fitting process on their own.
Kitchen Fitting Services in Maida Vale
Get a Free Quote Now!
Well, needless to say but you should probably know that it might be really hard to handle it, especially if you do not have experience. Keep in mind that it requires experience and skills to make it on your own and if you think you do not have it, then you'd better give us a call. We are professional agency dealing with kitchen fitting services and we are based in Maida Vale, W9.
Professional Kitchen Fitters in Maida Vale, W9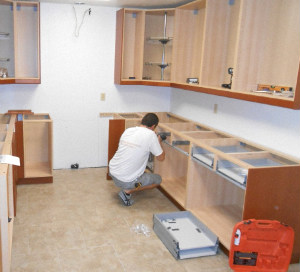 This is why you need to rest assured that we will not let you down for sure. The only thing you have to do is to make one simple phone call that will actually do the job for you – you will be redirected to our assistants and you will have to make sure to tell them everything you need. Upon reaching an agreement we will send you our professional employees at your place who are ready to start working right away.
Just keep in mind that you will not have to pay a small fortune for our services – instead you will be more than able to save some money and spend it on something else. Our agency is known as one of the most affordable ones in Maida Vale, London and we are more than proud of this. So if you want to work with the best in the business, then all you have to do is to reach us on the phone.