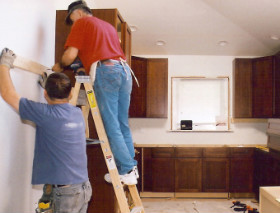 PTMaintenance provides kitchen fitting services in Soho, W1. Our experienced kitchen fitters will take care of every detail during the installation of your new kitchen.
Over the years, our company has developed the best practice in providing kitchen fitting services . We are now one of the leaders in home refurbishment business in Soho, London. By booking for our services you get the professional and adequate work from our technicians. Your kitchen fitting project will be carefully planned, designed and done according to the latest refurbishment techniques. We are providing you with the full range of additional services that may be needed for finishing your project.
Kitchen Fitting Services in Soho
Kitchen doors and worktops replacement
Countertop refurbishment
Electrical installation performed by qualified electricians
Plumbing system removal and installations
Plastering and tilling services
Kitchen drawers fittings
Flooring services
Sink trash disposal installation
Full kitchen design ideas and solutions
Get a Free Quote Now!
We are here to support you throughout the entire process so you don't have to worry about hiring more people to finish the job. Our teams consist of some of the most qualified professionals you can find in Soho W1. They are all highly motivated and trustworthy individuals.
Professional Kitchen Fitters in Soho W1
One of the most important things you should look after when designing your new kitchen is the countertop. Granite countertops are one of the most popular choices, they will add class and comfort to your kitchen. Granite is a tough material and it comes with a variety of colours, ranging from dark grey to creamy white. Other popular choices are the laminate and stainless steel countertops. These two types are also available in a wide variety of colours. Of course, the stainless steel and the granite countertops are the most durable.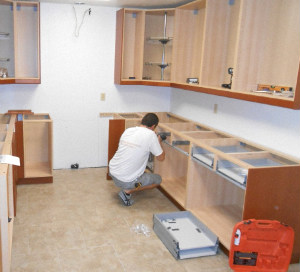 Other important steps, leading to finishing the project successfully are the plumbing and electrical installations. We have qualified electricians who will do all the wiring necessary in order to connect your new kitchen appliances and lightings. They will do the safety check as well. The plumbers will reinstall all plumbing in the kitchen, starting with the sink, dishwashers and the washing machine. Our technicians will use only the best long lasting materials.
No matter what is the scale of the project you are up to, our qualified workers will do their job perfectly. We guarantee you the best prices for our kitchen fitting services in Soho W1. You can book via our website or just call our friendly operators 24/7.