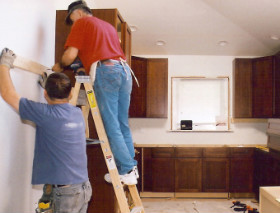 PTMaintenance provides kitchen fitting services in Stonebridge, NW10. Our experienced kitchen fitters will take care of every detail during the installation of your new kitchen.
Our company provides you with the whole package of services you would need to finish your kitchen fitting project. We are a dependable company with many years of experience in home refurbishment services as well as building entire buildings. Now we offer you our bargain – priced kitchen fitting service, available for in the area of Stonebridge NW10, London. We have a well developed relationship with our former clients who are happy with the results we bring. Now you don't have to worry about bringing third party contractor into your project, which will increase the cost.
Kitchen Fitting Services in Stonebridge
We are offering you the following fitting services:
Electrical testing and certifications, preformed by qualified electricians
Rewiring and kitchen appliance installation works
Floor and wall tiling installations
Plumbing and heating services
Junk removal and disposal
Plastering
Flooring and carpeting
Kitchen design solutions
Kitchen wall decorations
Get a Free Quote Now!
The first thing we will do is to send our technicians to take measurement and estimations. They have years of experience in home refurbishment project and you can get a free consultation from them. Second, you must decide either you want a complete or partial renovation. Some of the old appliances may still be usable. Of course, the best way is to remove everything and start remodeling your new kitchen from the scratch. We will help you choose the best materials too. We work closely with most kitchen appliances dealers in Stonebridge NW10 and entire Greater London.

Professional Kitchen Fitters in Stonebridge NW10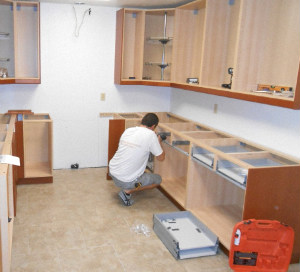 Once you have picked the right design, our technicians will come to your house and get right to the job. They will remove all the old drawers and dispose them to the right place. If you are planning to change the appliances and the position of the countertops, there will be some plumbing and electrical work that needs to be done. Replacing all the old plumbing will be necessary as well as rewiring for the new appliances and lights.
Countertops are also very important for the shiny look of your new kitchen. You can choose between a wide variety of granite, laminate and stainless steel countertops. In this point, is up to your financial capabilities and what design you prefer most.
No matter what design you have chosen for your new kitchen, our company is the best choice you could make. We have obtained a spotless reputation over the years of operating in the Stonebridge NW10 area and people here know us. We are waiting for your call!