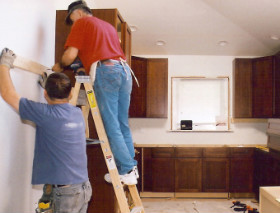 PTMaintenance provides kitchen fitting services in Turnham Green, W4. Our experienced kitchen fitters will take care of every detail during the installation of your new kitchen.
Our agency has a vast domestic and commercial experience and we are located in Turnham Green W4, London. If you think that this is the right place to be, then just give us a call – we will be happy to assist you and help you choose among our great services and several available packages.
Kitchen Fitting Services in Turnham Green
We would like to take some time and explain you everything about our kitchen fitting services. What you should know about us is the following – first we are here to help every single customer of ours and second, we are more than proud to announce that people these days prefer using our services in the field of kitchen fitting, rather than trying to do everything on their own.
Get a Free Quote Now!
Just imagine how hard it would be to fit the entire kitchen on your own. You will probably not only fail but will also lose lots of money, time and nerves. If you don't want this to happen, and yet you need your new kitchen as fast as possible, then we are here to help you.
Professional Kitchen Fitters in Turnham Green W4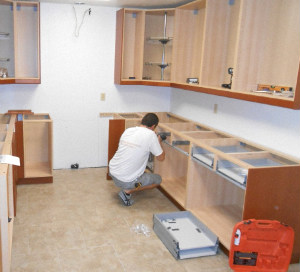 There is just one more thing that we need to tell you. Since the whole process of kitchen fitting is not that simple, we would like to tell you that we will send our experts at your place in order to perform a thorough inspection. In that way we will be able to tell whether or not you are going to get the desired result.
Sometimes the things just don't happen the way we want it, and due to this fact we have to make this inspection – if our experts say that the thing is possible, then we are more than ready to start working right away. We promise you that our turnaround time is one of the fastest on the market and it will take us less than expected. Of course the time frame might vary depending on the size of your project, but one thing is sure – we will meet your needs!