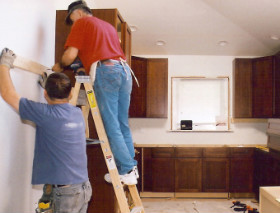 PTMaintenance provides kitchen fitting services in Whetstone, N20. Our experienced kitchen fitters will take care of every detail during the installation of your new kitchen.
You have purchased some new fancy pieces of kitchen furniture and appliances but you are not able to install them by yourself. Do not worry, for you have us – the best kitchen fitters in Whetstone N20 and in London as a whole. We are skilled, crafty, attentive, and extremely cordial to our customers. Simply put, we are what you need, in order to be provided with the kitchen of your dreams. Contact our customer support centre with co-operative consultants answering the phones even late in the evening and ask for our kitchen fitting service.
Kitchen Fitting Services in Whetstone
Book with us for:
Excellence of performance
Friendly and co-operative attitude
Expert advices on the most suitable materials, manufacturers of furniture and brands of appliances, the maintenance of the kitchen
Versatility with appointment dates
Affordable prices
Get a Free Quote Now!
Our customers deserve excellence and we always make sure to provide them with nothing but the best.

Professional Kitchen Fitters in Whetstone N20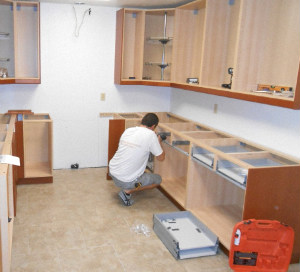 We always aspire to be useful to our customers and to deliver them a fully satisfying service. But let us explain to you what we can do, once you call us. We have teams of both excellent designers and fitters in Whetstone N20. So, in case you want to renovate your kitchen, but you are not particularly sure on how exactly you want it to look, you can always resort to our employees' perfect eye to the detail and excellent taste. They will be more than happy to prepare both an eye-pleasing and functional design for that important room in your home. We will also purchase all the things needed and our fitters will install them on a day you find most suitable.
You need to know that our professionals will arrive at your place fully equipped with all the tools needed. What is more, they work extremely carefully for they are well-aware how delicate some pieces might be. Yet, they will perform the kitchen fitting quickly, for time is precious to them.
If you need some more information, feel free to contact us now. Our consultants will offer you full details on what we do and how we carry out our service. As stated above, we work in Whetstone N20 and the rest of the areas within London. Pick a day that best suits you and we will arrive right on time and ready to provide you with the kitchen that you have always dreamed of.
Grab the phone and call us for the best kitchen fitting!