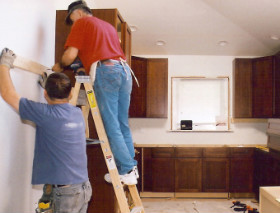 PTMaintenance provides kitchen fitting services in Wood Green, N22. Our experienced kitchen fitters will take care of every detail during the installation of your new kitchen.
If you have planned a kitchen renewal this season, you have to start preparing. Making kitchenware arrangements and installing appliances is not easy at all. Aesthetic approach and descent knowledge are required to put your kitchen in condition that will deliver you comfort and convenience. Why do you need to bother yourself with work which is beyond your strength, while there are professional who are specially trained to provide such services. We are an agency which offers great kitchen fitting in Wood Green N22. We deliver a whole package of fitting procedures that with give you the kitchen you have only seen inside your dreams.
Kitchen Fitting Services in Wood Green
Our agency offers you kitchen fitting which includes:
Kitchenware delivery
Kitchen fitting and installation
Plumbing and drain systems
Electrical installation
Get a Free Quote Now!
There are numerous benefits of using expert kitchen fitting services. Our professional workers are fully qualified and they know how to install your kitchenware in compliance with the general fitting standards. We have provided our fitters with specialised training to make sure that they have attained the professional skills and knowledge required to execute great kitchen fitting in Wood Green N22. You can take your time to relax while we deal with all the complicated aspects of the installation. Since we are professionals, you don't have to worry about causing trouble to our premises. We won't make any mess along the kitchen fitting process. If you have any questions concerning our work, feel free to call us.
Professional Kitchen Fitters in Wood Green N22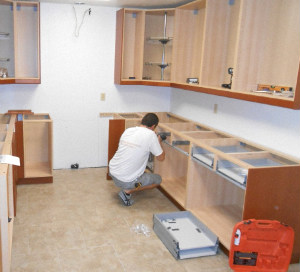 If you make a kitchen fitting contact with us there won't be a thing to worry about because the above listed services are only a simple example of our work. Our workers will deliver all of your kitchen appliances and accessories and they will arrange them to safe space and to provide more comfort and cosiness. The sink will be carefully attached to the drain system of your house. All of the appliances will connected to the electrical system and the general network in respect. With our service you can be certain that your kitchen is safely installed and ready for proper use.
Our agency offers great kitchen fitting in Wood Green N22. To use the skills and knowledge of our professionals, make a phone call at our support centre. We have very polite call agents who will assist you with information. In order to register a kitchen fitting appointment, you should give us your requirement, contacts and address.