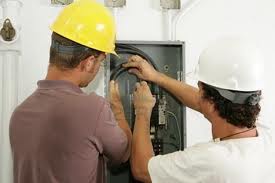 The electricians at PT Maintenance can offer you professional electrical services in Bayswater, W2 London. We are specialised in electric installations for both domestic and commercial purposes. Our company has been operating in Bayswater for over 5 years and our solutions are preferred by many local residents.
Our engineers are registered at the National Inspection Council for Electrical Installation Contractors which means that domestic customers and businesses can have peace of mind when booking a service with PT Maintenance.
Our Prices in Bayswater
Monday/Friday 7am – 7pm: £70
Monday/Friday 7am – 12am: £100
Saturday 7am – 6 pm: £100
Sunday 7am – 6 pm: £100
All of the work our teams of electric specialists perform in Bayswater is covered by a three month guarantee. Problems with the electrical systems involve high risk and therefore you should get the issue diagnosed by an experienced electrician. The tools and instruments our workers use are top quality. The services offered by PTMaintenance include fuse board enhancements, mild electrical repairs, cabling installations for the newly built properties, periodic inspections, and PAT inspection. Below you can find a full list:
Installation and Rewiring Solutions Bayswater
Rewiring offices, Rewiring houses
Installation of new switches and sockets
Hot water heaters
RCD unit installation
Commercial design and installation
Data and communications cabling
Bathroom and kitchen extractor fans
House lighting repair and installation
Garden lighting design and installation
Emergency Electrician Bayswater
If the electrical systems fail within a home or office, the people living or working there face an emergency situation. The reason behind is that no electricity renders a property barely habitable. It means that you cannot use hot water, lighting, fridge / freezer, heating, you are not able to prepare food.
About Bayswater
The city of Westminster finds Bayswater located within in the central region in London. Bayswater is built up district at three miles west of the north west of the Charing Cross. The place borders the much famous Hyde Park on its northern side. Bayswater counts among the cosmopolitan areas of London and as a result enjoys the diverse local population. The place also has a very good number of hotels. You will find there a mix of the native English speaking people along with the Greek and the Americans. Brazilians do not go entirely amiss in Bayswater.
People mostly visit Bayswater for the beautiful streets and the garden squares that are lined with the stucco terraces coming down from the Victorian period. These are, however, subdivided into boarding houses and flats. History has it that when Doomsday Book was compiled, the Abbey of Westminster owned the land. The tenant in the building who was of consequence was Bainiardus and his name had been long attached to a part of the place.
It was in the year 1653 the parliamentary grant of Abbey or Chapter land describes the place as being near to some Baynard's watering.
The most notable places of interest in the Bayswater area that attracts tourists from all over the world include Hyde Park, Marble Arch, Whiteleys Shopping Center, Opus Dei, and St. Sophia's Cathedral. The place has also been home to some of the most eminent people such as Winston Churchill, Reginald Gray, Guglielmo Marconi, to name a few.