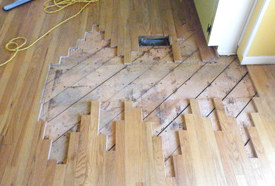 PTMaintenance provides floor repair services in Barnes SW13. Our company has a lot of experience in providing floor repairs for its customers in London.
A good floor repair service can save you hundreds of dollars, so we advise you to consider paying for such services before spending a ton of money on an entire new floor. Residents of Barnes SW13, London and the surrounding areas have been taking advantage of our floor repair services for over three years, and so far we have never heard anything negative being said about the results we achieve. Our floor repair services are affordable, reliable and very efficient, so we are confident that you won't be disappointed with the results of our work!
Repair your floor in Barnes with PTMaintenance
We regularly work with both private and commercial clients, and our professionals are ready to treat all types of floors:
Ceramic
Tiles
Parquet
Laminate
Solid wood
Engineered flooring
Get a Free Quote Now!
We employ a team of trained and certified experts who specialize in repairing all types of floors, regardless of their condition, size or uniqueness. PTMaintenance supplies the required materials and equipment, so you can rest assured that your floors will be treated using the most advanced technology available on the market.
We supervise the work of all our floor repair experts, so there is absolutely no chance that we'll make a mistake – everything is double-checked in order to make sure that our client won't be disappointed with the final result.
Floor Repair Services in Barnes SW13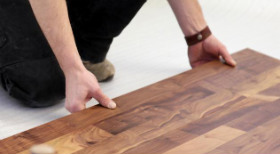 The methods and techniques we use allow us to easily get rid of wear & tear, as well as of bad odors and other things that may show signs of aging. When we are finished with your floors, it will look as well as it did in the day it was first installed. Our service is the best in terms of efficiency, but the good news for you don't end here! Our prices are also the best in Barnes SW13, London so you'll be able to take advantage of a professional floor repair service without wasting a large portion of your monthly budget. Contact us for more detailed booking and pricing information or if you have any specific questions. Our support staff is ready to help you 24/7, so you can contact us whenever you wish.