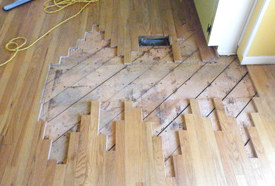 PTMaintenance provides floor repair services in Battersea SW11. Our company has a lot of experience in providing floor repairs for its customers in London.
If you have never taken advantage of floor repair services before, then we strongly advise you to consider spending some money on this type of services. Booking the services of professional floor repair experts at least once a year will guarantee that the great condition of the floors in your home won't be ruined by wear & tear, cracks or other minor issues that are common for hard wood, parquet, laminate, ceramic or tile floors.
Repair your floor in Battersea with PTMaintenance
If you reside in Battersea SW11, London, then you are in luck because we offer the most affordable and reliable floor repair services in the region. Our company has an excellent reputation and you are welcome to read the opinions of some of our clients who used our floor repair services for the first time.
Get a Free Quote Now!
Floor Repair Services in Battersea SW11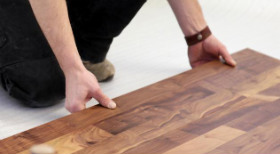 Оur service in Battersea SW11 is very affordable and we can save you a lot of money by prolonging the lifespan of your floors – our methods and techniques are very efficient, and we always use top of the shelf materials and equipment in order to make sure that our results will be absolutely perfect. Our employees specialize in repairing all types of flooring that can be found in modern-day homes and offices – laminate, parquet, solid wood, ceramic, tiles, etc.
The handyman team working for us is available seven days a week, and thanks to their flexible work schedule, they can visit your home in the hours that suit your plans. Every floor repair project is unique, so we'll be able to provide you with more details about our prices & turnaround-time as soon as we get familiar with your place and the flooring found in it. Our experience has taught us how to deal with both simple & complex floor repair tasks, so you can rest assured that we have what it takes to meet your requirements. Call us or visit our office in Battersea, London for detailed booking & pricing information.