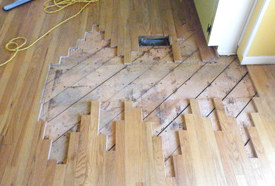 PTMaintenance offers you outstanding floor repair services in Bellingham SE6. Our company has a lot of experience in providing such kind of services for its customers in an excellent way. Have you found damage on your floor? Removals of heavy items, accidents and unqualified floor installations are the main reasons which may cause floor damage. Regardless of the cause, the problem has to be solved on time, in order to prevent further complications.
We are a company which delivers expert floor repair in Bellingham SE6. Our floor repair services are the best solution for fixing different types of floorings, such as ceramic tiles, hardwood, laminate, marble and more. With a simple phone call our professional workers will satisfy all of your needs for floor repair or replacements, as well as other major and minor flooring adjustments and damage preventions.

Get a Free Quote Now!
Expert Floor Repair Bellingham SE6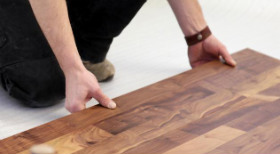 We have a team of well-trained professionals who execute multiple procedures which every floor needs to receive, in order to be properly repaired. Our services are time- and cost-effective which means that we are not wasting your time or money. We will take perfect care of the flooring around your house regardless of its material. Our workers have the skills to fix even tiles that are almost destroyed. We have an experience with hardwood floors and laminate, so there is nothing to worry about. All you have to do to repair your floors is to make an appointment with our company.
Choose our expert floor repair services because only we can offer you:
Repairing of different types of flooring
Time- and cost-effective services
Team of well-trained professionals
Qualitative results
Once you book a service, you can expect efficient, high-quality assistance that will repair all the minor or severe damages of your floor. We make replacements of damaged bathroom tiles, wooden floor planks, laminate, etc. If there are cracks that need to be filled and covered with special sealing products, you can always count on us. We have thousands of happy clients who have appreciated the quality of our service. Our floor repair company is one of the best in London, so hurry up and make an appointment with us.
If you find a damage on your floor, think about a precaution move that will prevent any heavier damage. Our company offers expert floor repair services in Bellingham SE6. To make a reservation, you will have to contact our support centre. If you require additional information regarding our floor repair, don't hesitate to ask our call agents. They are always very friendly and available.