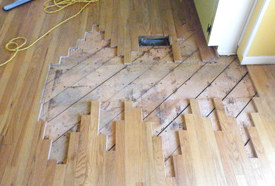 PTMaintenance offers you outstanding floor repair services in Catford SE6. Our company has a lot of experience in providing such kind of services for its customers in an excellent way. If your floor needs any kinds of repairs, you can use our services to have your floor restored well. Our technicians will do the necessary securing of loose boards, filling holes and dents to make your wooden floor even and draught proofed.
You can restore your floor to its steady and nice looking condition, if you rely on our technicians to do the necessary floor repair work. They will ensure you well maintained wooden floor, ready for sanding and sealing. Use our affordable floor repair services, provided in Catford SE6 seven days in the week. They will make sure your floor is secured, good looking and functional.
Get a Free Quote Now!
Professional Floor Repair Catford SE6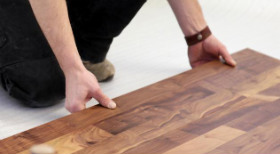 You can keep your floor on the ground floor draught proofed, using our services. The dents and cracks, between the boards will be glued or filled with reclaimed wood. If you have some loose and unsteady boards, they will be secured with headless nails. If you have some damaged boards, which are beyond repair, they will be replaced with similar timbers of reclaimed wood. Use our services to restore your floor, increase its life and improve its condition.
Our professional floor repair includes:
Checking the condition of your floor to estimate what need of repair it has
Removing all floor boards, which can't be repaired and replacing them with the similar type boards of reclaimed wood
Filling smaller and bigger dents and holes on the floor for draught proofing and making the floor smooth and even
Securing loose and dangerous boards by hammering them with headless nails
Our technicians will inspect your floor and do the necessary work to make it secured, resistant and good looking to last a long time. Use our services to receive the professional floor repair you need. Our technicians are qualified, experienced and will choose the most effective procedures to make your floor steady and durable enough to resist everyday usage.
They will fill all bigger cracks and dents with reclaimed wood of the similar type as the original boards, glue the space between the boards to draught proof your floor. The timbers which are too damaged will be replaced with new of reclaimed wood. Our floor repair services are available seven days in the week. They are provided in Catford SE6. To schedule your floor repair, call us and arrange a meeting with our technicians. They will arrive at your address in the expected time and start work.