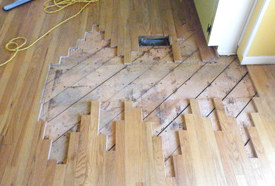 PTMaintenance offers you outstanding floor repair services in Kidbrooke SE3. Our company has a lot of experience in providing such kind of services for its customers in an excellent way. If your flooring has suffered some damage, you should think about a floor repair that will restore its quality and that will prolong its life. A broken tile or missing plank could lead to serious household problems such as pest infestations, leakage, insulation breaches and more.
Therefore, it is very important to spot the damaged areas of your flooring on time. If the issues are solved properly, your floor will keep its attributes and you can continue the normal exploitation. We are a London based company which offers excellent floor repair in Kidbrooke SE3. To get more information about us, call at our office.

Get a Free Quote Now!
Excellent Floor Repair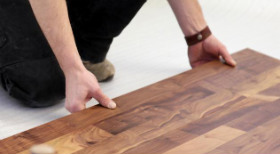 We have been repairing floors for many years and we have collected all the knowledge and resources needed to offer our clients the best services on the market. Our company provides initial training to the workers it hires. All of our workers are instructed to use the equipment that we provide and they are also taught in repair optimisation methods and techniques. We have our floor repair teams at your disposal seven days per week. You can run your daily routines undisturbed because we won't bothers you with our work. Our repair professionals have a lot of experience with all kinds of flooring materials and layouts. We can deal with damaged:
hardwood flooring
parquet
tiling layouts
laminate floors
stone flooring
The excellence of our work can be found in the smallest details. When we inspect your flooring for damage, we won't miss even the smallest scratch. Our workers will restore the great looks of your floor by fixing all the minor and heavy damage. Cracks in tiling and stone are filled with glue and they are also sealed with premium strengthening products. If your wooden floor is missing a plank, we will find the material and size that will match your hardwood. Severely damaged tiles are removed and replaced with new ones. We also work with laminate floors and other synthetic materials. With our repair service you will also receive damage prevention procedures that will ensure the long exploitation of your floors.
We are a company which delivers excellent floor repair in Kidbrooke SE3. If your floor needs serious assistance, don't hesitate to take advantage of our offer. Our hot lines are open 24/7 so you can contact us whenever you like. Leave your detailed information to book our excellent floor repair services.