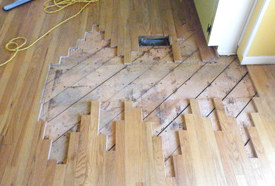 PTMaintenance offers you outstanding floor repair services in Lee SE12. Our company has a lot of experience in providing such kind of services for its customers in an excellent way. Our company is dedicated to floor repair. We offer some of the best repair services in Lee SE12, London and have a great deal of customers who are fascinated by the service they have been delivered. We work 7 days a week. If you want to book a service, you better call this number. We'll make sure we fix your floors in time.
Get a Free Quote Now!
Professional Floor Repair Lee SE12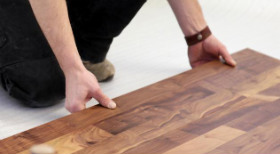 For more than a decade, our company has been repairing different types of floors in the most professional manner. For the past years we have been leaders in floor repair in Lee SE12, London and we're doing our best to keep our business growing. For this reason we have special offers, competitive prices and other features that will attract customers. But most importantly, we make sure the service we offer is reliable and worthwhile, producing long-lasting results.
We provide repairs to the following types of floors:
Squeaky floors
Hardwood floors
Marble flooring
Ceramic tile flooring
Bamboo flooring
Laminate flooring
Here is an example of how we repair laminate floors:
In the beginning, we need to assess the damage that has been made to the laminate floor. Minor damage is very easy to fix and it doesn't require planks to be replaced. However, if the problem is bigger than a scratch or two, plank replacement will be necessary.
Generally, floor repair takes less than a couple of hours, unless the damage is severe, in which case the job may be extended. We will then cut out the damaged plank using a circular saw and replace it with new one.
Prices
Needless to say, prices are different for different types of repair. Minor damage means less workforce, effort and material will be used, therefore the cost will be lower, and vice versa. The more the work, the higher the price. We will calculate how much floor repair will cost you only after we assess the damage.
Now that you're familiar with our service, we advise you to give it a try. No matter how damaged your floor is, we promise to make it look like brand-new again. No scratches, no chips. The surface will be impeccable. We guarantee excellent results.
If you are considering hiring a professional repairperson to fix your marble, laminate, hardwood or ceramic floors, our company is just a phone call away. Here in Lee SE12 we're sure we can be of help to you and your family. Don't hesitate to call us.