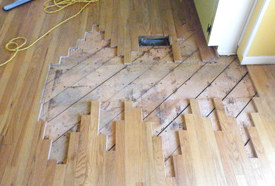 PTMaintenance offers you outstanding floor repair services in Lewisham SE13. Our company has a lot of experience in providing such kind of services for its customers in an excellent way. Our company is located in Lewisham SE13, London and is very popular in the city. We offer trustworthy floor repairs for different types of floors.
Whether you want to fix a minor chip or to replace a plank, we're the guys you're looking for. We can help you repair your floors in a safe, timely and hassle-free way. We'll be happy to help you at a time convenient for you. Which means you are free to choose when we come and fix the problem. Just pick a day from Monday to Sunday and bear in mind we work during bank holidays as well.

Get a Free Quote Now!
High-quality Floor Repair Lewisham SE13
If you need high-quality repair done by a professional technician, not an ordinary DIY worker, you can count on us. We're experienced, organised and skilled. Furthermore, we have the necessary expertise, qualities and knowledge.
Depending on the type of flooring and the job to be done, the following steps may be followed:
Inspection and assessment of floor
Planks replacement
Screwing and unscrewing
Tiles replacement
Additional adjustments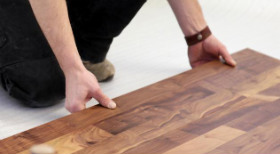 To find out what to do to repair your floor, we should examine the area in the first place and see if it is badly damaged or not. If there is severe damage, we'll need to replace some of the tiles or planks. It really depends on the type of floor. For example, if it is wooden, the planks may need to be replaced, if they are too scratchy or damaged. Tiles are fixed in a different way. We choose what to do on site after examination of the floor. We'll also determine the price, when we already know how to proceed.
Whether you have a ceramic flooring or a laminate, we can fix it. We're have experience in repairing a number of floor types, so don't hesitate to let us know you have a problem of this kind. We'll help you fix it in no time.
We're very determined to help you fix your floors. Be sure to count on us whenever you need floor repair. We're situated in Lewisham SE13, so if you're located in this area, you should definitely call to hire our technicians. We do a speedy job, void of stress, hassle and mess. We promise to be as noiseless as we can. To book a service, either e-mail us or give us a call. We'll do our best to satisfy your needs.