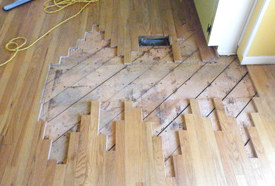 PTMaintenance provides floor repair services in Morden SW19. Our company has a lot of experience in providing floor repairs for its customers in London.
In case you have started looking for services in the area of floor repair, then you have come to the right place. Believe it or not but we have been dealing with such services for more than a decade and this is what gives us confidence we will be more than able to give you a hand and make everything in the best way possible. Our office is located in Morden SW19, London, so it will not take us more than a few hours to come at your place and inspect it.
Repair your floor in Morden with PTMaintenance
If you are wondering what kinds of services do we offer, then here is a short list of some of the interesting things you can get from us;
buffering
waxing
re-staining
re-sealing
sanding
replacement of loose planks
We say "inspect it" because it is important to determine every single one of your needs and then make a suggestion what kind of team to send at your place and how to manage the work. However, this will happen right after you give us a call which can happen every day no matter of the time. We will be able to help you even on holidays. Our phone lines work 24/7.

Floor Repair Services in Morden SW19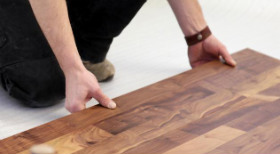 Of course this is just a small part of what we have to offer and due to this reason it will be our top priority to meet even the highest expectations of yours. Speaking of expectations, we can't help but say that we rely solely on our professional teams that have everything needed to meet your needs. Do not worry about the price because we are extremely affordable and do not worry about the tools we will have to use because we will provide our employees with everything.
Your only concern should be getting in touch with us. This is why we recommend every single person out there who is in need of floor repair services and who lives in Morden SW19, London to call us. Right after the conversation we will send our employees at your place so that the work process can begin as soon as you want.