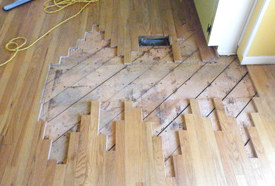 PTMaintenance offers you outstanding floor repair services in Peckham SE15. Our company has a lot of experience in providing such kind of services for its customers in an excellent way. During the years of exploitation every floor looses its quality and endurance. There is nothing unusual to find damage on your floor even if its new.
Though, if you have found any problem areas, you should look for a quick solution because once damaged, the entire floor starts loosing the stability of its structure. Our company offers great floor repair services in Peckham SE15. There are not many companies in London which can match the quality of our work. We repair all sorts of floors so don't hesitate to make contact with us. A phone call at our office will be enough.

Get a Free Quote Now!
Great Floor Repair Peckham SE15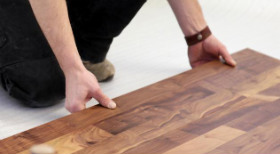 We know that a cracked ceramic floor tile could bring along numerous problems. Hardwood, parquet or laminate floors can be easily fixed by our professional workers too. A small crack could invite moisture inside you flooring. That may lead to floor weakening, unpleasant smells, pest infestations, insulation breaches and many other problems. Therefore, it is very important to let the professionals do their work. An amateur floor repair attempt could lead to bad surprises and unpleasant results. Our company has established its solid position on the marker because it offers cost efficient services. We have competitive prices, so don't worry about unreasonable expenses.
To get better understanding of our work, we would like to give you an exemplary service plan:
tiling floors – the damaged or broken tiles are carefully removed and replaced with new ones
hardwood floors – all the cracks are sealed with wood glue
parquet floors – the damaged parts are replaced with new ones
laminate floors – scratches are filled with special paste
We have excellent specialists who are ready to complete all the restoration tasks with great speed and attention to the detail. Everything, from small cosmetic corrections to solid repair procedures will be performed with modern equipment and qualitative products. All the wooden floors will receive treatment with caring products. Once you have invited our workers inside your home or office, you can be certain that there won't be a single trace of damage on your floor.
Are you looking for professionals that offer floor repair assistance? Our company delivers great floor repair services in Peckham SE15, so you have just found the right people to call. If you have any questions regarding our work, give us a call. In order to book a service, we will need your address, contacts and initial information about your problem.