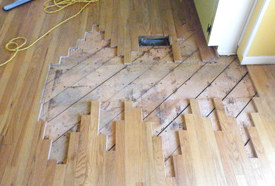 PTMaintenance provides floor repair services in Putney SW15. Our company has a lot of experience in providing floor repairs for its customers in London.
When were the floors in your home last repaired? Many London homeowners aren't aware of the so called floor repair services and they have no idea that an affordable service like this can significantly improve the condition and extend the lifespan of the floors in their home.
If you live in Putney SW15, London and you think that the floors in your home aren't as good looking as they used to be, then give us a call and schedule a meeting with our professional experts – we guarantee that you won't be disappointed!
Repair your floor in Putney with PTMaintenance
We've been providing Londoners with top quality floor repair services for years, and we are confident that we have some of the best offers in all of Putney SW15. Most of our competitors overcharge for their services, but we are different – we try to keep our prices as low as possible in order to make our services accessible by anyone, and so far our strategy has succeeded.
Get a Free Quote Now!
We are one of the most popular floor repair contractors in the entire capital, and the excellent combination of high quality services and affordable prices have turned us into the favorite choice of hundreds of people. We are equally good at repairing all types of floors – ceramic, tiles, hardwood, solid wood, engineered, parquet, laminate, etc.

Floor Repair Services in Putney SW15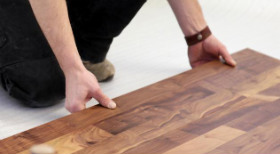 Repairing floors is anything but easy! This task requires a lot of patience and attention to detail, so we strongly advise you to leave it in the hands of our certified and trustworthy specialists. Each member of our floor repair team in Putney has the necessary qualifications to repair floors of all types, regardless of their condition.
We regularly with commercial clients as well, so we can easily take on large-scale projects that include repairing the floors in an entire office building. Naturally, private clients are our priority as well, and we usually manage to complete such repair tasks in less than a day. For more information regarding the price and the time needed to finish the job, you should get in touch with us using the contact details listed on our website.