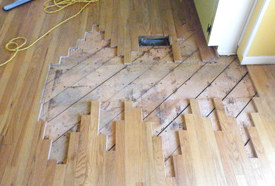 PTMaintenance offers you outstanding floor repair services in Rotherhithe SE16. Our company has a lot of experience in providing such kind of services for its customers in an excellent way. If you floor is damaged and needs minor or larger floor repair work, our company can offer you professional floor repair services. Your floor boards and tiles will be mended or replaced, if necessary, so that your room look nice and be in a well maintained condition.
Before any restoration work, including sanding and sealing, every floor needs professional floor repair. Our technicians can make your floor timbers sustainable and steady enough to be used, without any hazard for your health. Whether you need some stairs floor boards or another area in your property repaired, you can rely on us. We can offer you the necessary professional floor repair work done in the exact time, in which you need it. Our services are available in Rotherhithe SE16, London every day.
Get a Free Quote Now!
Reliable Floor Repair Services Rotherhithe SE16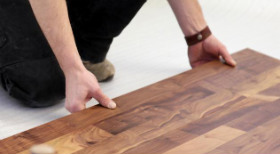 Our floor repairs will make your wooden and tiled floors, stable and secured enough to be used every day. Your stairs, bathroom floor and hardwood or softwood floor will be restored to its initially resistant state. All cracked, broken and damaged tiles and timbers will be repaired, if it is possible. The loose boards will be nailed and made steady enough. The boards, which are too damaged and can't be fixed will be replaced with new of the same type and condition. Use our reliable floor repair services whenever you need them.
Our floor repair services include:
Inspection of the condition of your floor
Mending of slightly damaged or cracked tiles and timbers
Nailing loose boards and making them steady enough
Replacing unusable timbers and tiles with new ones of the same type, colour and condition
Making sure your wooden or tiled floor is resistant and secured enough to be used
Your hardwood, softwood, tiled, natural stone or other type of floor will be checked for choosing the most proper repair procedures. All timbers, which are loose and unsteady will be secured and nailed, to be tightly positioned on your floor. All cracked boards, tiles, marble or other floor surfaces will be fixed if possible. If your floor is too damaged, some of the timbers, tiles and natural stone materials may be replaced with new of the similar kind and condition.
Our dependable floor repair services will guarantee you excellently maintained floor, which will look great. Use our services any time you need them, provided in Rotherhithe SE16 from Monday to Sunday. Our customer support call centre works seven days a week, twenty-four hours a day.