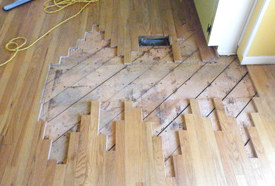 PTMaintenance provides floor repair services in Southfields SW18. Our company has a lot of experience in providing floor repairs for its customers in London.
Damaged floors can make a really bad first impression. However, if the hardwood floor in your home is suffering from signs of aging or wear & tear, then what can you do about these annoying issues? One of the easiest solutions is to purchase new flooring and have it installed as soon as possible. However, this will cost too much money, and we are sure that you would like to spend as less as possible.
Repair your floor in Southfields with PTMaintenance
We are here to offer you our professional floor repair services that are best known in Southfields SW18, London. We are used to repairing all types of floors, and we guarantee that there isn't a task that is too difficult for us.

Get a Free Quote Now!
Repairing floors isn't as easy as it sounds. We've spent the last couple of years supply Londoners with professional floor repair services, and during this time we've learned a lot about these procedures, and we believe that currently we offer the most complete set of floor repair procedures in all of Southfields SW18. We are equally good at rejuvenating hardwood, ceramic, tiles, laminate, parquet and even engineered flooring, so you can count on us to help you in any situation.
Floor Repair Services in Southfields SW18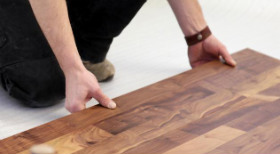 Apart from repairing your floors, we also offer additional services such as special finishes that will improve the floor's appearance and will also protect it for over 6 months. We know how important the price factor is for most people, so we want to assure you that our prices are the best you can find in Southfields. We don't charge as much as our competitors, but we still provide you with a bespoke service that will take full care of your needs.
We've taken special measures to make sure that all of our clients' requirements will be met, so we assure you that you won't be disappointed with the results we achieve. If you have any questions about our floor repair service, then please call us on the phones listed on our website – our support staff will gladly provide you with all the information you need.