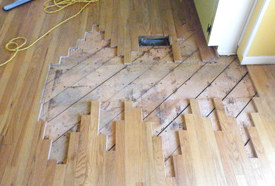 PTMaintenance provides floor repair services in Wandsworth SW18. Our company has a lot of experience in providing floor repairs for its customers in London.
Have you ever paid for professional floor repair services? Our experience shows that these services haven't been so popular in recent years, but over the past year they've gained a lot of popularity among Londoners who are looking for a quick and convenient way to have their home's floors rejuvenated.
Repair your floor in Wandsworth with PTMaintenance
Naturally, you can always opt for other alternatives such as purchasing entirely new flooring, but this will take too much time and money, and the final result may be different from the one you expected. Thankfully, with our professional floor repair services you won't spend too much money, you'll get to keep your old floors, but with one major difference – all signs of aging, wear and tear will be gone for good.

Get a Free Quote Now!
Our company works with hundreds of people from all around London, but most of our clients are concentrated in Wandsworth SW18, so this is the place where we do more of our work. Of course, our handyman are ready to visit other parts of London as well, so don't hesitate to get in touch with us if you want to give our floor repair services a try.

Floor Repair Services in Wandsworth SW18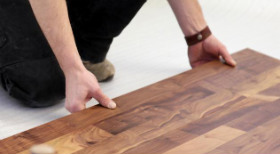 In order to meet the demands of our clients, we always have to find new ways to improve our services. Our desire to improve and the dedication of our specialists have made us the favorite floor repair contractor of hundreds of people who weren't unhappy with the condition of their floors. The materials, techniques and equipment we use guarantee satisfying results, and we assure you that you can have your peace of mind while our employees are working in your home. The members of our team are certified and experienced specialists who've been fully vetted before being sent on any assignments.
Customers in Wandsworth are welcome to visit our office, but you can also contact us over the phone for additional information about our services. You can get in touch with our support staff if you have any questions regarding our company and the floor repair procedures we offer. We are looking forward to hearing from you.