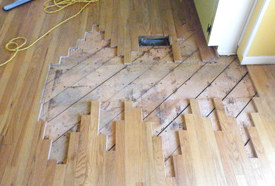 PTMaintenance provides floor repair services in Wimbledon SW19. Our company has a lot of experience in providing floor repairs for its customers in London.
Professional floor repair services are a great way to extend the lifespan of the flooring in your home, without spending too much money. If you have ever renovated your home, then you are probably aware of the high prices that most types of flooring come at. Instead of spending a major fraction of your budget on this, you can spend a smaller sum on professional floor repair services that will not just restore the good appearance of any floor, but will also improve its condition and significantly prolong its lifespan.
Repair your floor in Wimbledon with PTMaintenance
We employ a team of certified specialists in Wimbledon who are equally good at resolving problems related with the following types of flooring:
Parquet
Laminate
Hardwood
Solid wood
Engineered flooring
Ceramic
Tiles
Get a Free Quote Now!
If you have never used such services before, then choosing the right contractor can be a tricky task. Thankfully, you've already made the right choice by reading this, because our company is here to provide residents of Wimbledon SW19, London and the surrounding areas with the most complete set of floor repair procedures in the entire capital. Our company has an excellent reputation and we are best known for the efficiency and quality of our floor repair services.

Floor Repair Services in Wimbledon SW19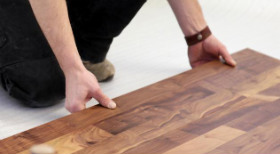 Hundreds of Londoners have taken advantage of our services over the past couple of years, and so far we have heard nothing but positive feedback regarding the results of our work in Wimbledon. We utilize a wide range of methods and techniques that give us the opportunity to adopt a unique approach for every floor repair assignment. The unique approach improves the efficiency of our repair procedures, and also reduces the cost of the overall price, therefore making our services more affordable.
Of course, we've worked with other types of flooring through the years, so we are confident that our handyman are prepared for any challenge. All of our floor repair services can be tailored to your requirements and budget so feel free to get in touch with us if you have any specific requests or questions. Our company's support team is ready to assist you in any way they can.