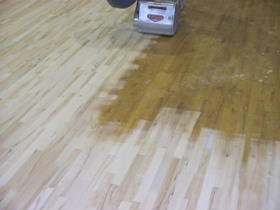 If you want to maintain your floor in a perfect condition, looking shiny and smooth like in the day you installed it, use our floor sanding services in Arkley, NW7.
Many homeowners have forgotten how good their wooden floors used to look like. Of course, this isn't a surprise considering the age of most wooden floors, as well as the fact that they are usually placed in high traffic areas that result in wear & tear. Thankfully, there is a much more convenient and affordable way to have beautiful wooden floors, than to buy entirely new ones. If you have never heard of floor sanding services before, then let us tell you a bit more about this great procedure and how it can help you revive even the most damaged wooden floors.
Floor Sanding Services in Arkley from PTMaintenance
Having a lovely wooden floor is not that difficult if you use the right floor sanding service. Our company is among the most reliable providers of such services and is here to help you obtain the floor of your dreams. Our sanding service in Arkley NW7 will:
Repair your floor and freshen it up significantly
Clear off all scratches and stains from the wooden floor
Help you improve the entire interior by restoring your floor
Get a Free Quote Now!
Our company is a reputable name among residents of Arkley NW7, London and one of our most popular offers is the floor sanding service that has helped hundreds of Londoners restore the great condition of their wooden floors. We are used to working in both residential homes and commercial offices, so you can count on us for absolutely any floor sanding procedure.

Floor Sanding and Polishing Arkley NW7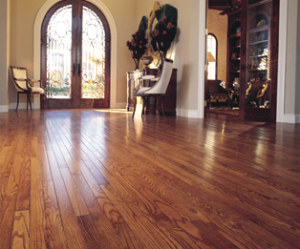 We provide our experts with the most advanced floor sanding equipment on the market, so you can rest assured that we can achieve the desired results. Thanks to our service, your wooden floors will be restored to their original condition by removing any signs of wear & tear, as well as eliminating all damage caused by time and intense traffic. The special finishes we offer are also highly desirable, as they can give a more personal look to your floors, as well as protect them for years to come, so you should definitely consider spending a few extra pounds for our excellent floor finishes.
The modern tools and procedures we use gives us lots of advantages over other floor sanding contractors, because we can get the job done in less than a day, and the best news is that we won't leave any dust in your home! That's right – the equipment we use is the safest & most secure on the market, so it collects all the dust and leftover particles that may pollute the air in your home and office. Contact our office in Arkley NW7 for a free quote or if you need more information about us.