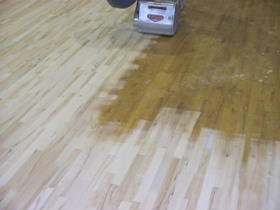 If you want to maintain your floor in a perfect condition, looking shiny and smooth like in the day you installed it, use our floor sanding services in Bethnal Green, E2.
Are you wondering what you should do to bring your floor back to its former condition? Consult our Bethnal Green, E2 – based floor sanding specialists. Our company is a very seasoned and reputable floor sanding provider, which has been doing this for the past decade.
We help Londoners sand their wood floors and make them shiny and smooth again. Our flexible working hours allow our clients to schedule a service for a day that's best for them. We're open 7 days a week. As for the booking of a service, it can be done by phone and via e-mail 24/7. It's best to call us, if you're in a hurry. We'll be waiting for you.
Floor Sanding Services in Bethnal Green from PTMaintenance
From beginning to completion, our floor sanding service is handled by professional workers with vast experience in this field. They perform each step of the sanding process with care:
Superior sanding;
High-quality finishes;
Desire to achieve excellent results;
Work done on time
Get a Free Quote Now!
What makes a floor unappealing? Long-term use, the presence of pets and normal wear and tear are some of the factors that can ruin a perfectly looking floor. They cause scratches and imperfections that make the surface pretty unsightly. Not to mention, floors become dirty. The good news is that floor sanding can deal with all the problems mentioned above and make your floors as shiny and good-looking as they were initially.
Floor Sanding and Polishing Bethnal Green, E2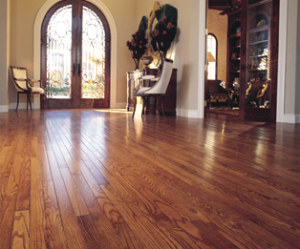 Want to bring back the shine in your floors? Our service is here to help you achieve the desired results. If you're looking for a floor sanding process in Bethnal Green, E2 free of hassle and stress, you should definitely hire our company. We have what it takes to sand floors professionally.
Our machines are advanced. They include hand held machines (floor sanding edgers), polishing sanders, belt sanders and other sanding machines. We use several grades of sandpaper, depending on the results we want to achieve. For smaller imperfections, we use sandpapers of 80-grit to 120-grit.
They are perfect to smooth a surface. Heavy sanding requires 40- to 60-grit sandpapers which are much coarser. Don't worry about this because we know what we're doing. You can be sure the right tools and grades of sandpaper will be used to make your floor as shiny as it was initially.Be sure to get in touch with us, if you need our help. You can totally rely on us any time, any day.